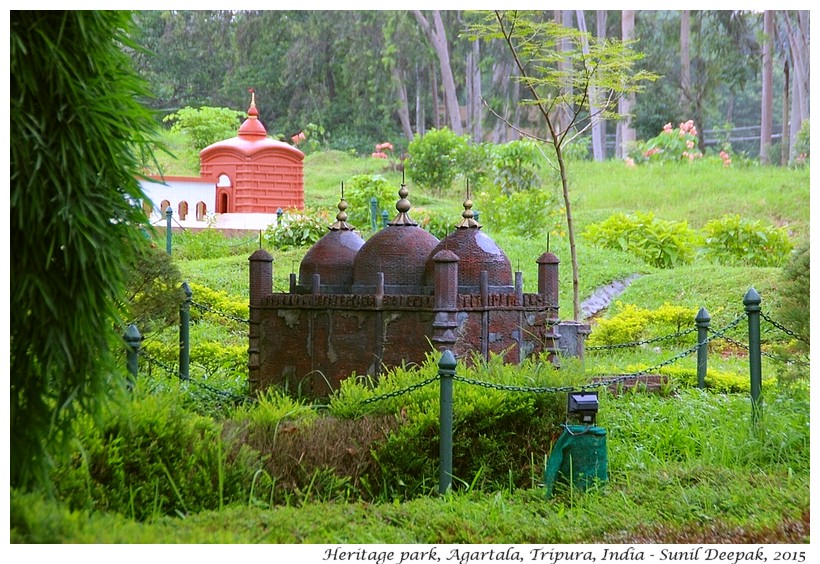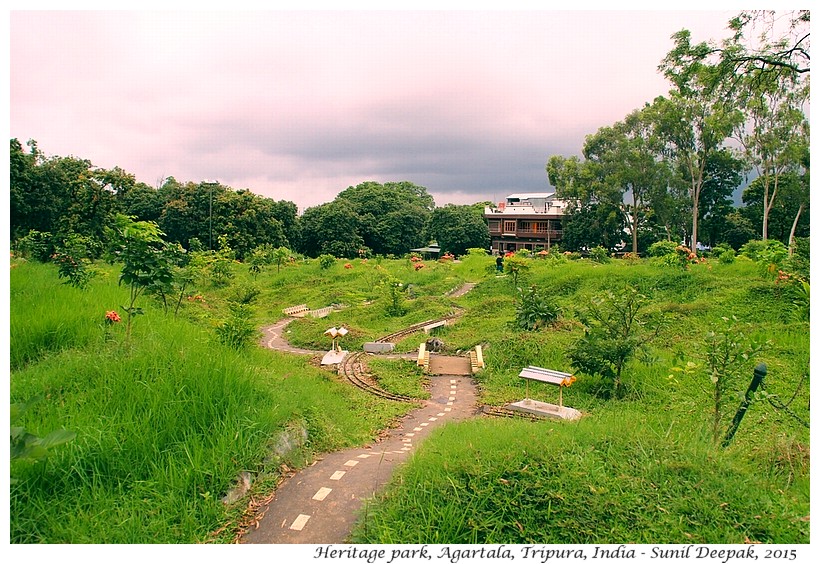 Agartala, Tripura, India: Heritage park in the city has the whole state of Tripura, where you can see the miniatures of the main highways, railway lines, bridges, border with Bangladesh, important tourist places, etc.
अगरतला, त्रिपुरा, भारतः शहर के हेरीटेज पार्क में पूरा त्रिपुरा राज्य बना है जिसमें आप प्रदेश की प्रमुख सड़कें, रेल रास्ते, पुल, बँगलादेश से जुड़ी सीमा, पर्यटन स्थल, आदि सब कुछ छोटे आकार में देख सकते हैं.
Agartala, Triura, India: Nel parco Heritage della città potete vedere in miniatura tutto lo stato di Tripura compreso le strade statali, le ferrovie, i ponti, la frontiera con il Bangladesh e i punti di interesse turistico.
***