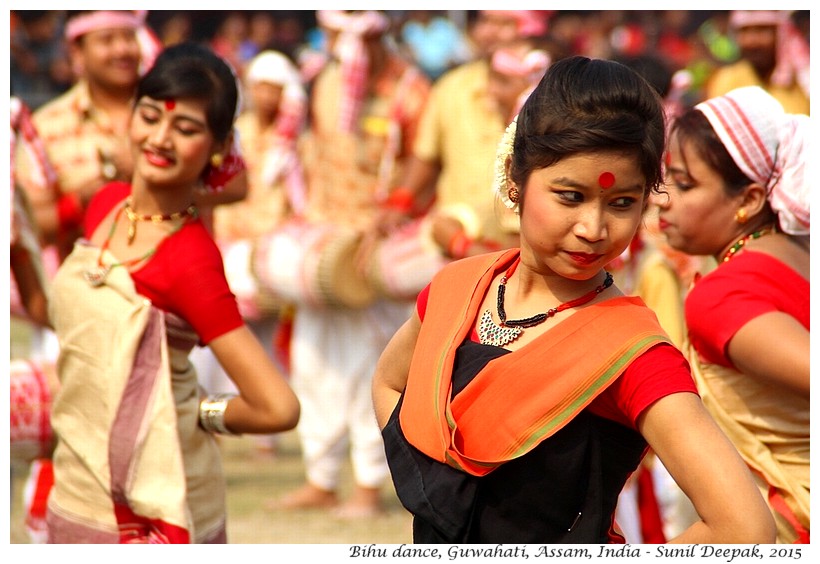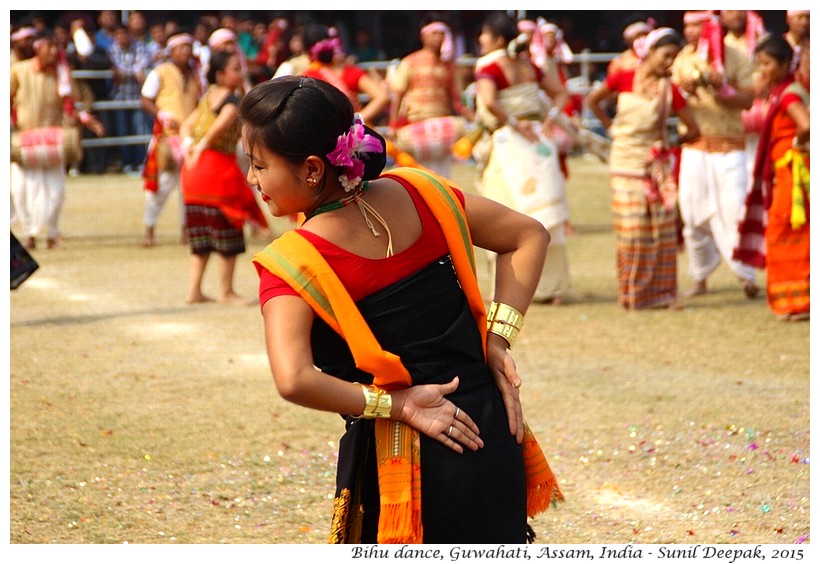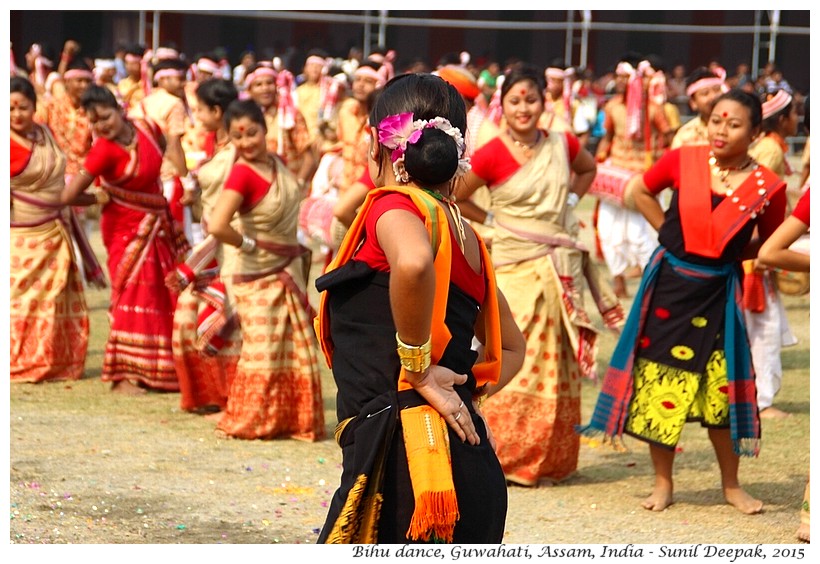 Assam, India: Girls dancing Bihu assume a specific pose in which the upper part of the body is bent slightly forward and hands are kept on the back. Today's images have that pose. Tomorrow Assam will celebrate Bihu. Best wishes for Bihu to all my Assamese friends.
असम, भारतः बिहू नृत्य में युवतियों की एक विषेश मुद्रा होती है जिसमें शरीर का उपरी भाग आगे की ओर झुकता है और हाथ पीछे पीठ पर रखते हैं. आज की तस्वीरों में वही मुद्रा है. कल असम में बुहू का त्योहार मनाया जायेगा. मेरे सभी असमी मित्रों को बुहू की शुभकामनाएँ.
Assam, India: Le ragazze che ballano Bihu assumano una posa specifica nella quale la parte superiore del corpo è piegata leggermente in avanti mentre le mani sono sulla schiena. Le immagini di oggi hanno questa posa. Domani, si celebrerà la festa di Bihu in tutto l'Assam. I miei auguri di Bihu a tutti i miei amici assamesi.
***