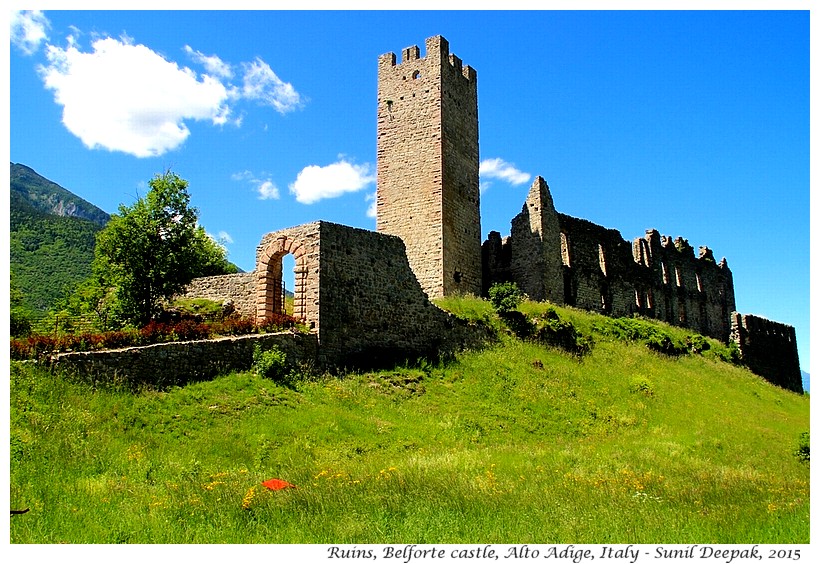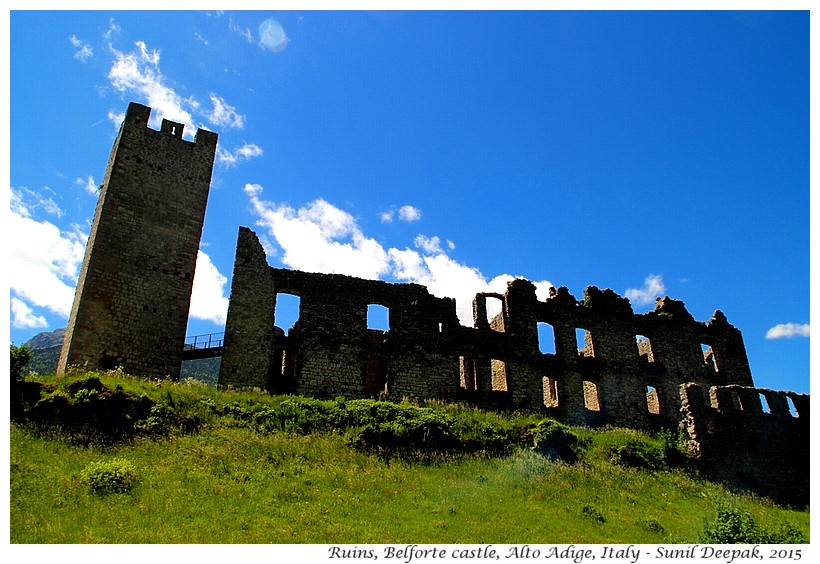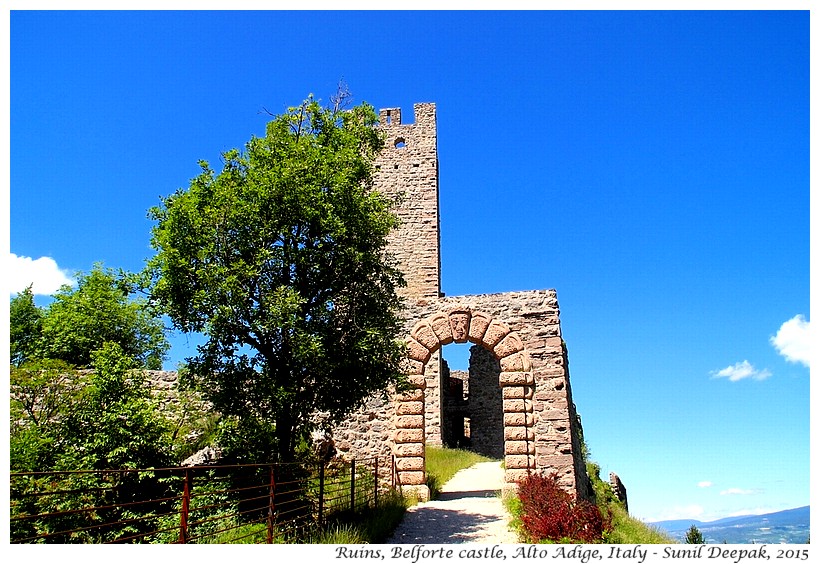 South Tyrol, Italy: Surrounded by the mountains, this thirteenth century castle was called Belforte or the beautiful castle. Today only its ruins remain.
आल्तो आदिजे, इटलीः पहाड़ों के बीच बने तैहरवीं शताब्दी के इस किले को बेलफोर्ते कहते थे, यानि "सुन्दर किला". आज उसके कुछ भग्नावशेष बचे हैं.
Alto Adige, Italia: Circondato dalle montagne, questo castelo si chiamava Belforte. Oggi ne restano solo le rovine.
***