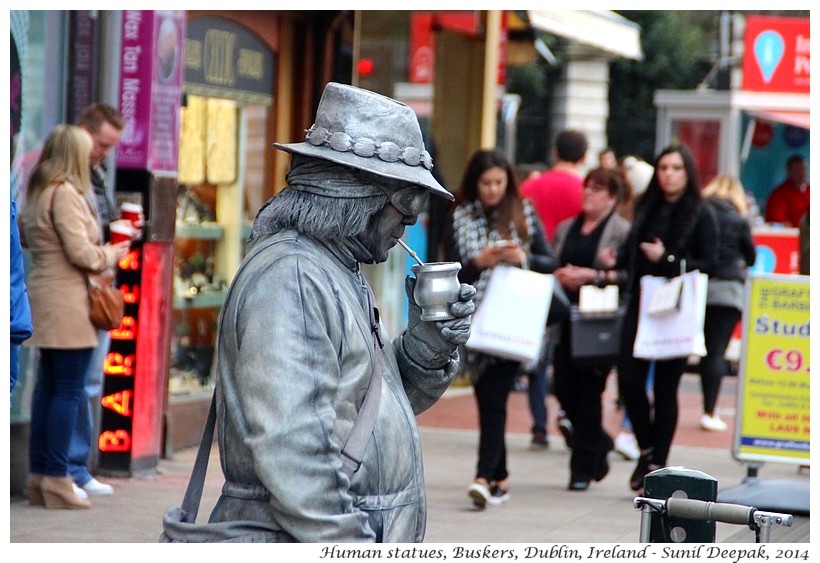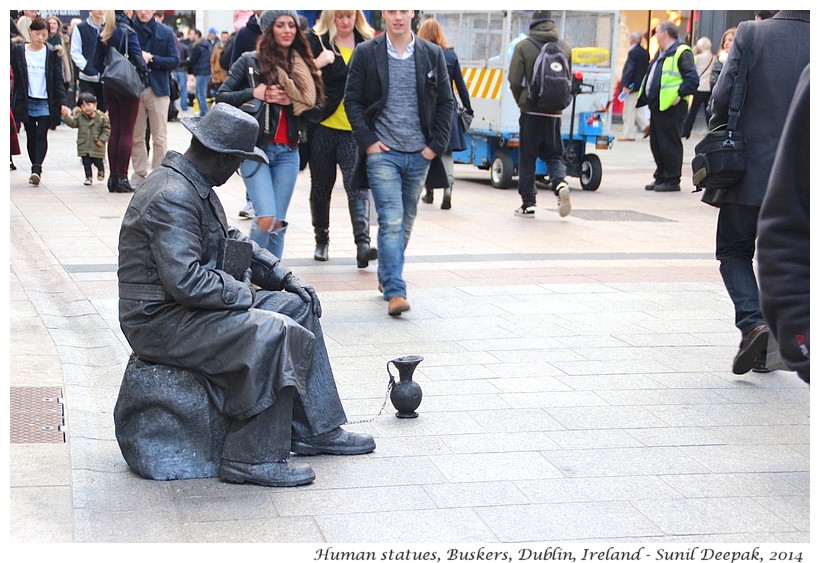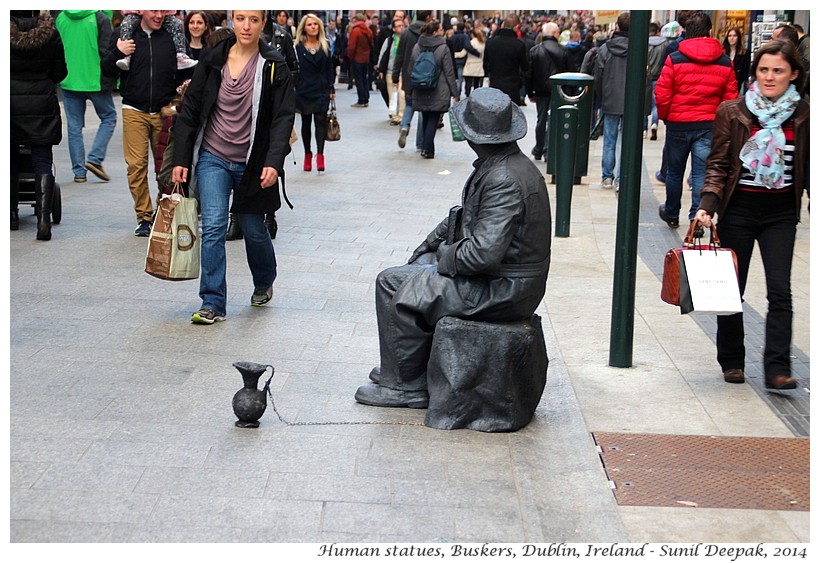 Dublin, Ireland: Among the buskers there are those who become human statues, always looking for new ways to be different and yet give you pleasure to look at them, so that you want to take your picture with them or to click their pictures.
डबलिन, आयरलैंडः सड़क पर अपनी कला दिखाने वालों में से मूर्ति बन कर खड़े रहने वाले भी हैं, जो नये तरीके सोचते हैं कि कैसे भिन्न लगें और साथ ही आप को उन्हें देख कर आनन्द मिले, उनके साथ फोटो खींचवाने का या उनकी फोटो खींचने का मन करे!
Dublino, Irlanda: Tra gli artisti di strada vi sono quelli che diventano statue, e cercano continuamente di sembrare diversi affinché vi fa piacere guardarli, affinché volete farvi fotografare con loro o a fotografarli.
***