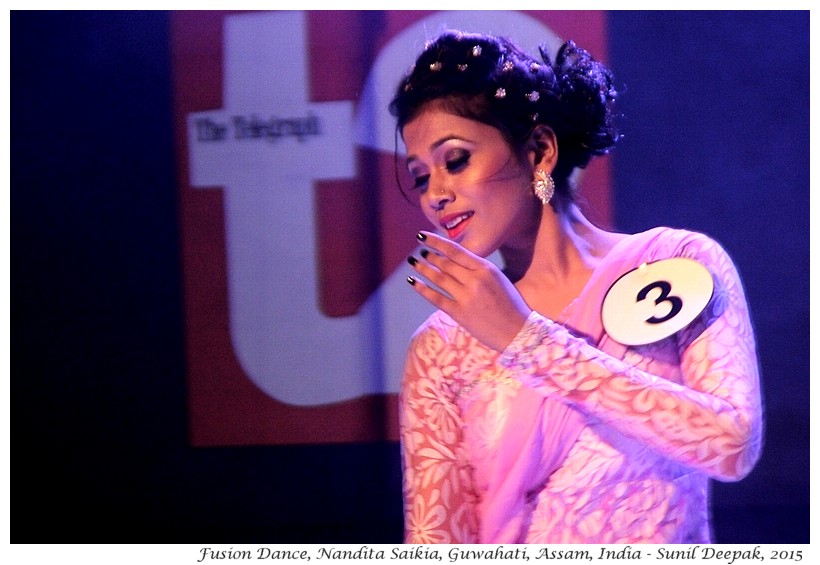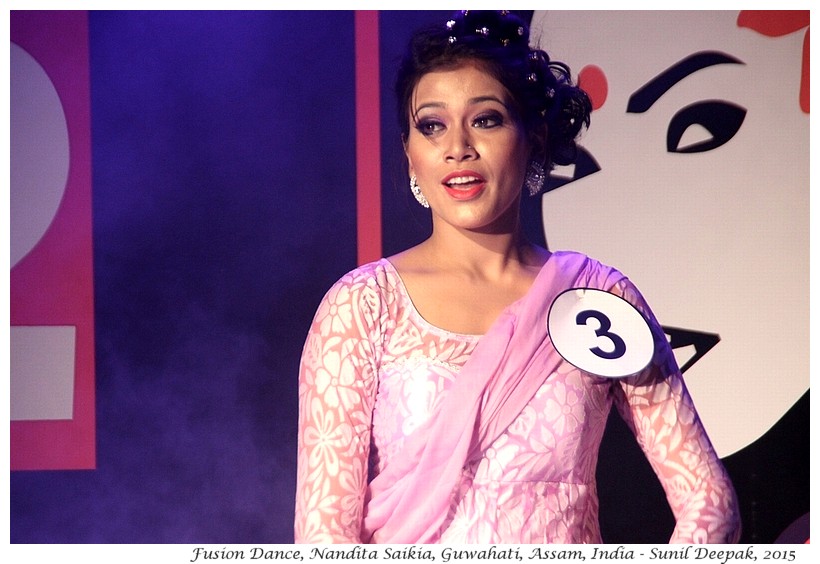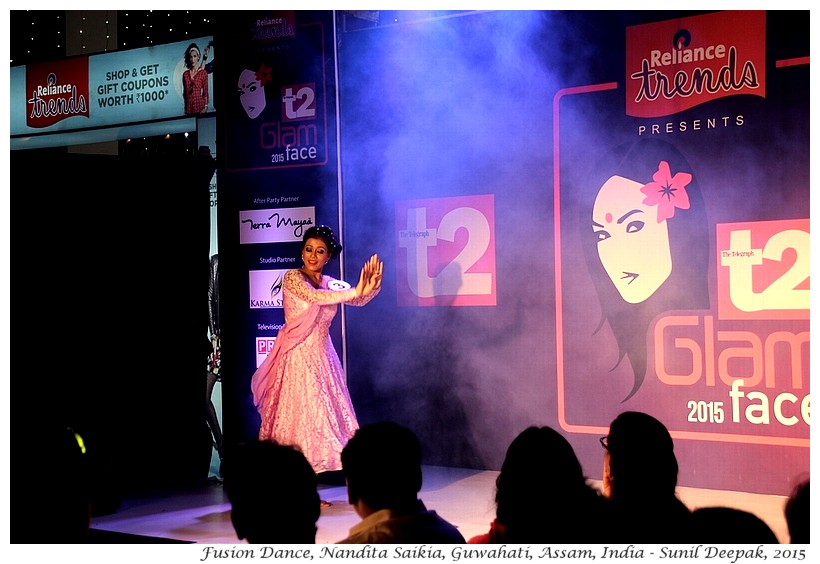 Guwahati, Assam, India: The girls participating in the beauty contest also had to show their other talents. Nandita Saikia did a Bollywood inspired dance. Some pictures from her performance are presented.
गुवाहाटी, असम, भारतः सौन्दर्य प्रतियोगिता में भाग लेने वाली युवतियों को अपनी अन्य प्रतिभाओं को भी दिखाना था. सुश्री नन्दिता साइकिया ने बॉलीवुड से प्रेरित नृत्य किया, आज उसकी कुछ तस्वीरें.
Guwahati, Assam, India: Le ragazze che partecipano al concorso di bellezza, dovevano mostrare i loro altri talenti. Nandita Saikia presentò una danza ispirata da Bollywood. Alcuni momenti della sua danza nelle immagini di oggi.
***