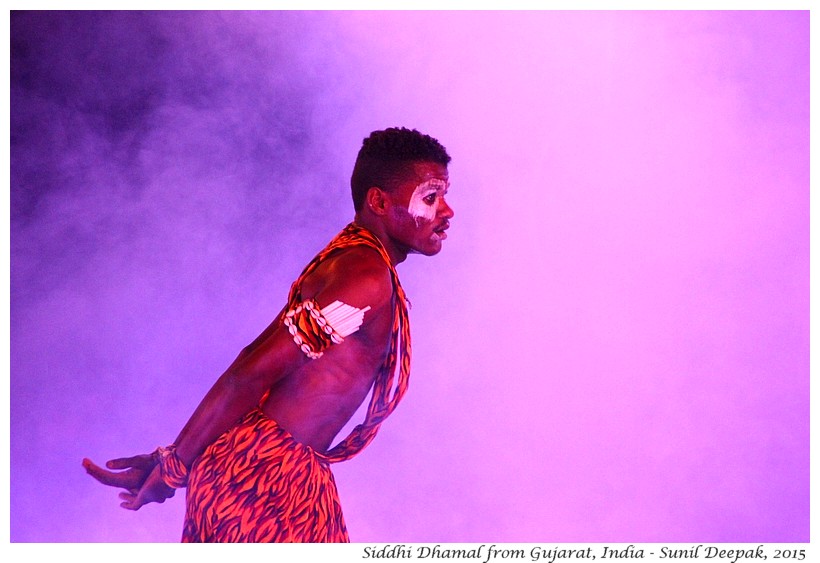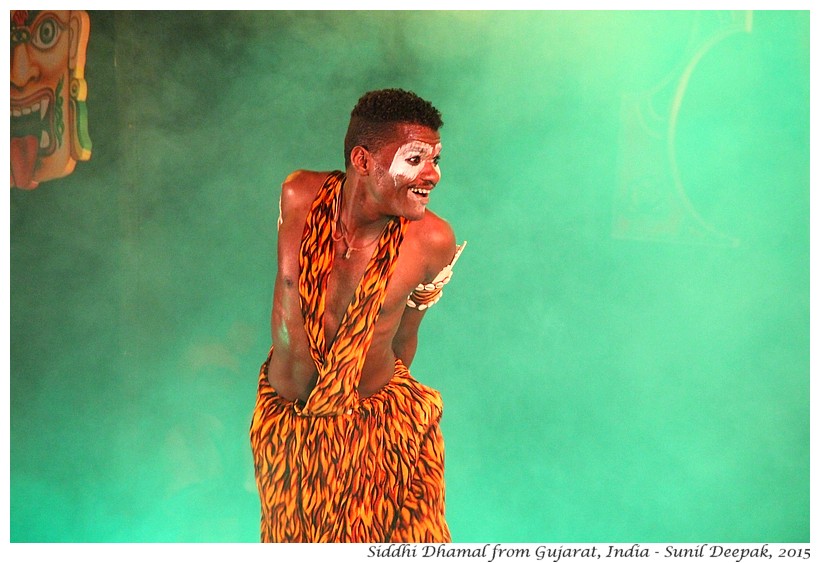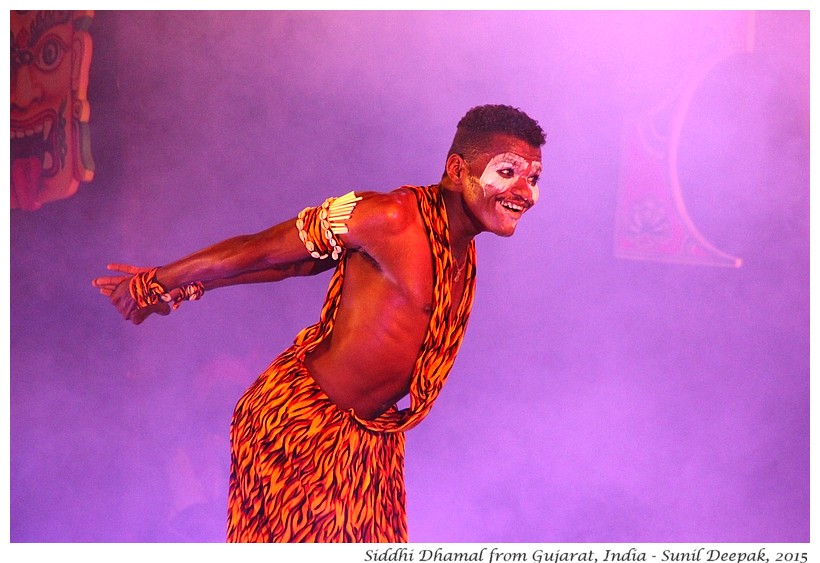 A dancer from the Siddhi Dhamal dance group from Gujarat. The forefathers of Siddhi community had come to India from the eastern coast of Africa. Their dance has a mixture of their Indian and African heritages.
एक लोक नृत्य कार्यक्रम में गुजरात के सिद्धी धमाल का नर्तक. सिद्धी समुदाय के पूर्वज पूर्वी अफ्रीका से भारत आये थे. उनके नृत्य में भारतीय तथा अफ्रीकी संस्कृति का विमिश्रण हैं.
Un danzatore del gruppo di Siddhi Dhamal dallo stato di Gujarat. I progenitori della comunità dei Siddhi erano venuti in India dalla costa est dell'Africa. La loro danza comprende la loro eredità delle culture indiana e africana.
***