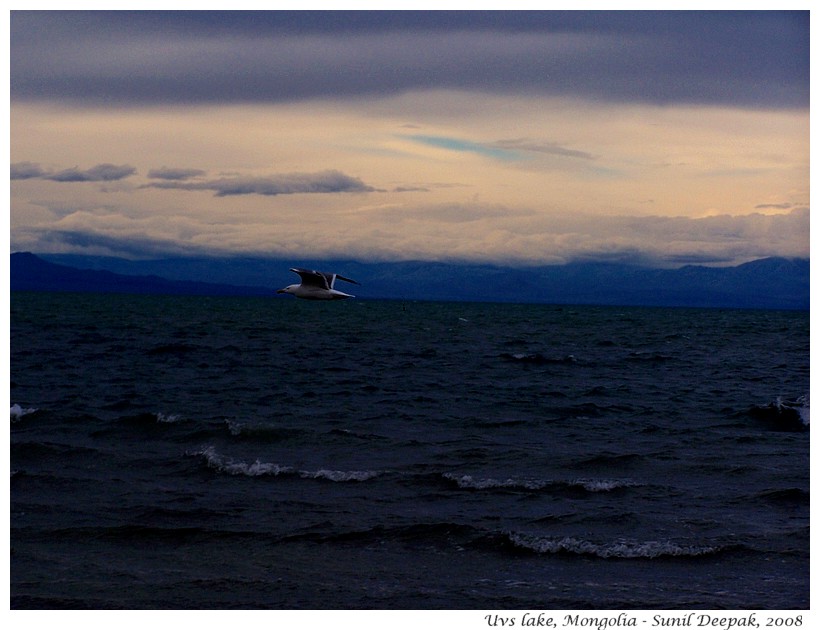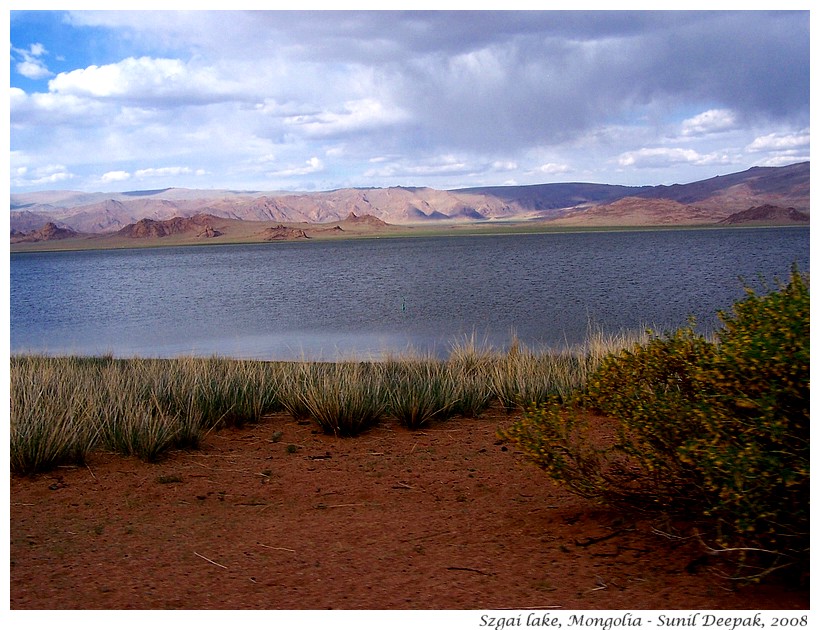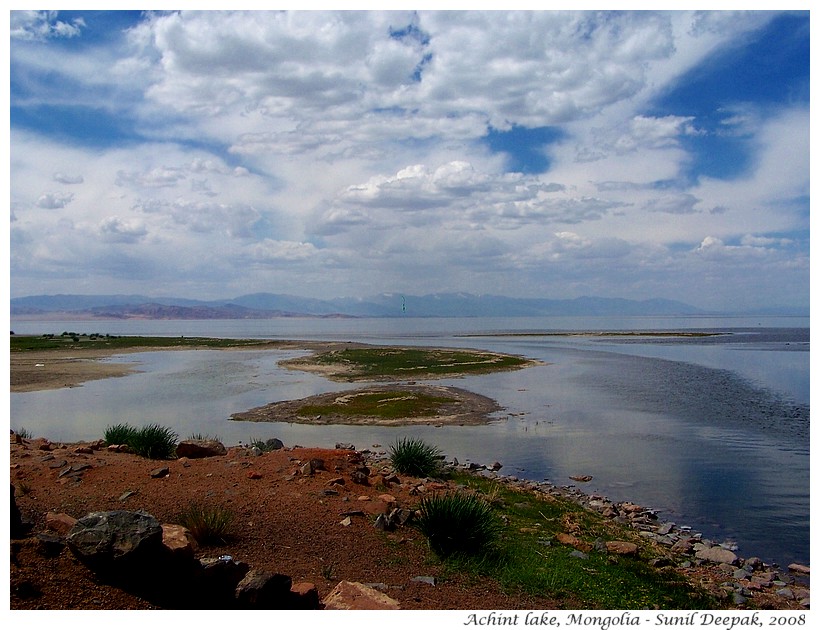 Mongolia: I have been to Mongolia many times but the journey I remember most was about seven years ago, when I had travelled in jeep from Ulgii to Uvs in the extreme west of the country. Today's images have 3 Mongolian lakes from that journey - Uvs lake, Szgai lake and Achint lake.
मँगोलियाः मँगोलिया कई बार गया लेकिन मन में सबसे अधिक यादें सात साल पहले की एक यात्रा की हैं जब देश के पश्चिम में जीप से उल्गी से उव्स की यात्रा की थी. आज की तस्वीरों में उसी यात्रा से तीन मँगोली झीलें प्रस्तुत हैं - उव्स झील, स्ज़गई झील तथा अचिन्त झील.
Mongolia: Sono stato in Mongolia diverse volte ma il viaggio che ricordo di più è stato circa sette anni fa quando avevo viaggiato in un fuoristrada da Ulgii a Uvs nel estremo ovest del paese. Le immagini di oggi presentano 3 laghi da quel viaggio - lago di Uvs, lago di Szgai e lago di Acint.
***