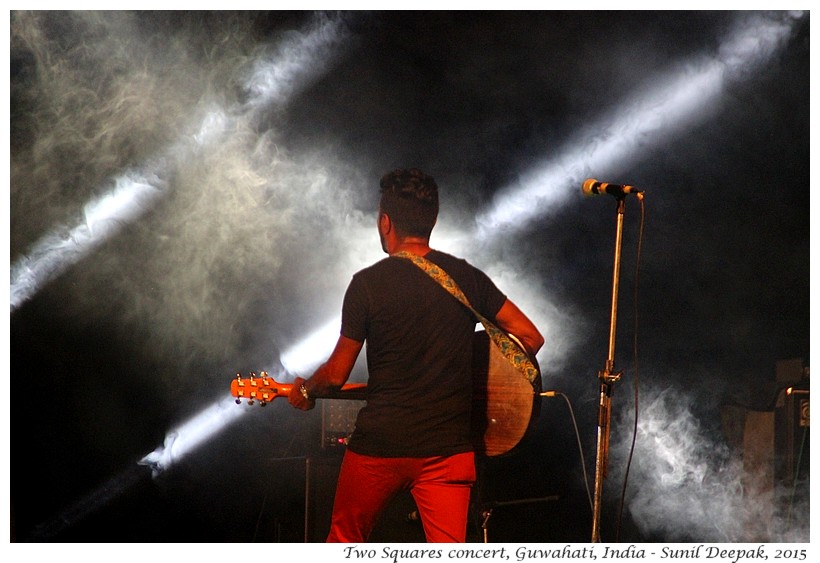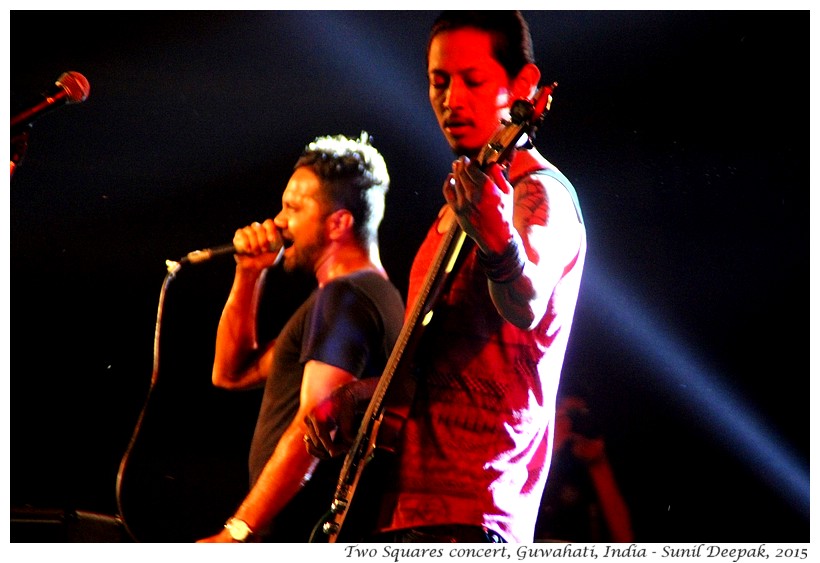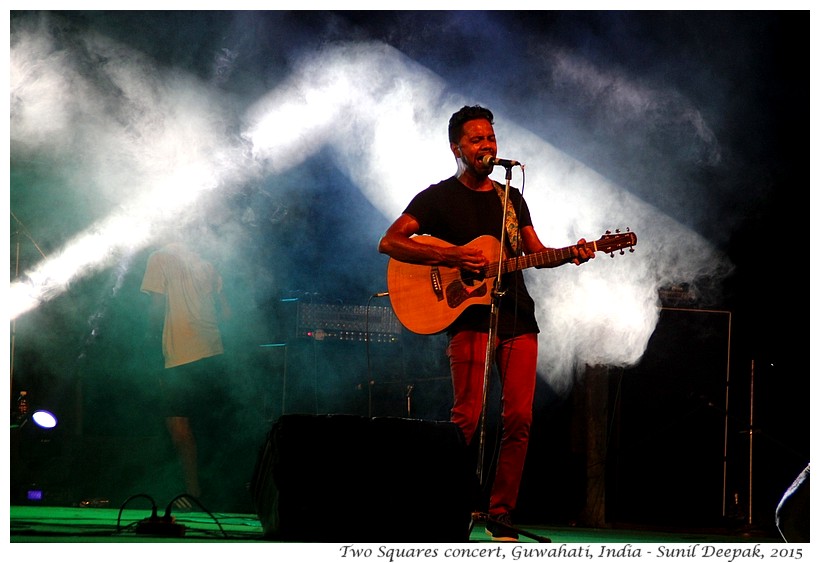 Guwahati, Assam, India: At the Retro Rock music concert at Shilpagram last night, my favourites were "2 Suqares". Today's images have them. I searched for them on internet, but could not find any thing. May be they are a new group or may be they have taken a new name?
गुवाहाटी, असम, भारतः कल शाम को शिल्पग्राम में रेट्रो रॉक संगीत कन्सर्ट में मुझे सबसे अच्छे लगे "टू स्क्वायरज़". आज की तस्वीरें उनकी ही हैं. इंटरनेट पर इस संगीत दल को खोजा पर कुछ नहीं मिला. शायद नया दल है या नया नाम रखा है?
Guwahati, Assam, India: Al concerto di musica rock retro a Shipagram ieri sera, i miei favoriti erano i "2 Squares". Sono nelle mie foto di oggi. Ho cercato loro sull'internet, ma non ho trovato niente. Forse sono un gruppo nuovo o magari hanno preso un nuovo nome?
***