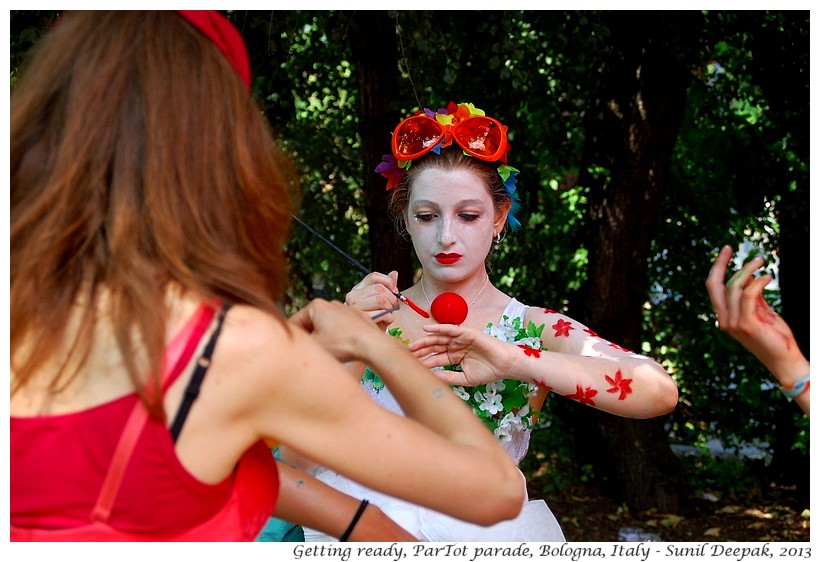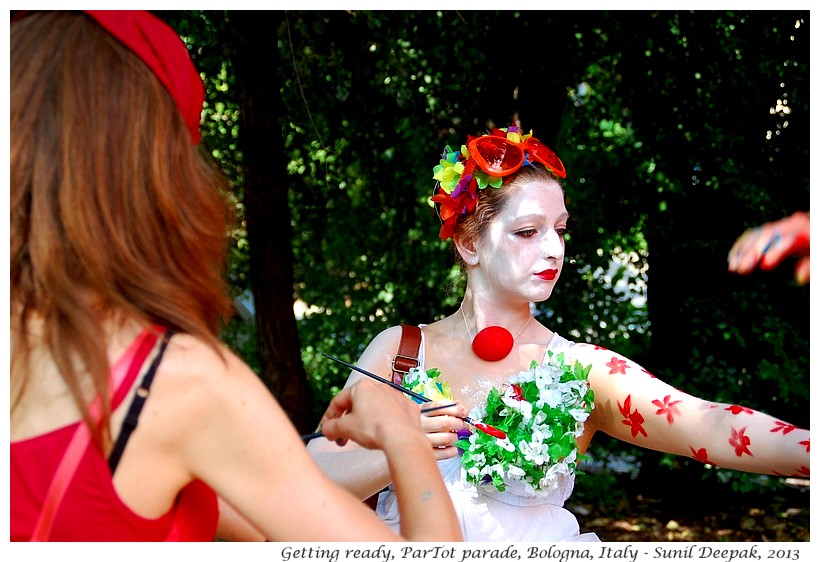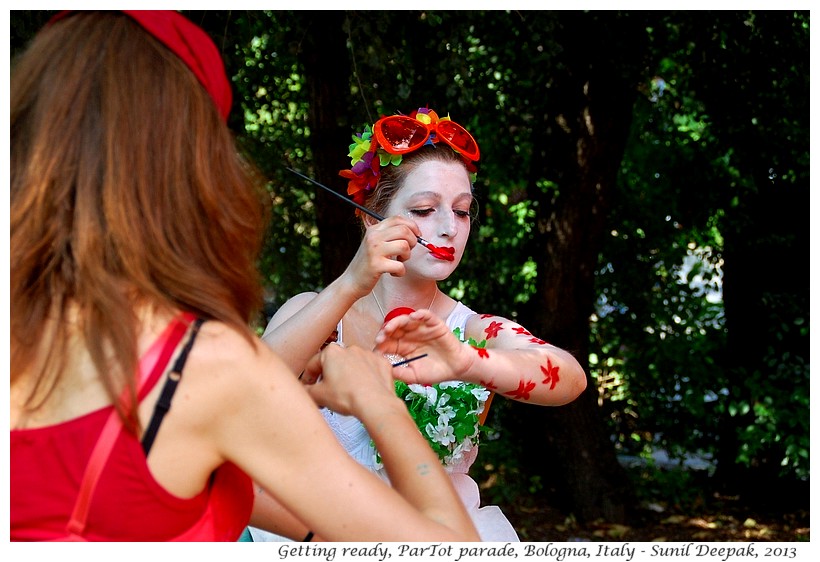 Bologna, Italy: The white paint on her face made her seem like a Japanese
g
eisha. She was painting red flowers on her body and somehow that reminded me of the woman in Klimt's painting "The Kiss".
बोलोनिया, इटलीः जापानी गीशा की तरह उसका चेहरा सफेद रंग से पुता था. वह अपनी बाँहों पर लाल रंग के फ़ूल चित्रित कर रही थी, उसे देख कर क्लिम्ट की प्रसिद्ध कलाकृति "चुम्बन" की नायिका की छवि मन में आ रही थी.
Bologna, Italia: Il colore bianco sulla sua faccia la faceva sembrare come una geisha giapponese. Stava dipingendo fiori rossi sul suo corpo e ciò mi fece pensare alla donna del quadro di Klimt, "Il bacio".
***