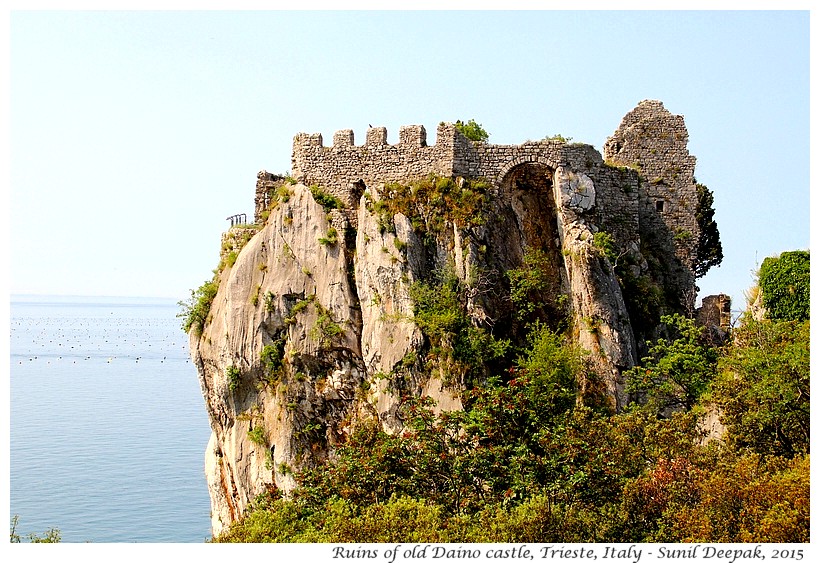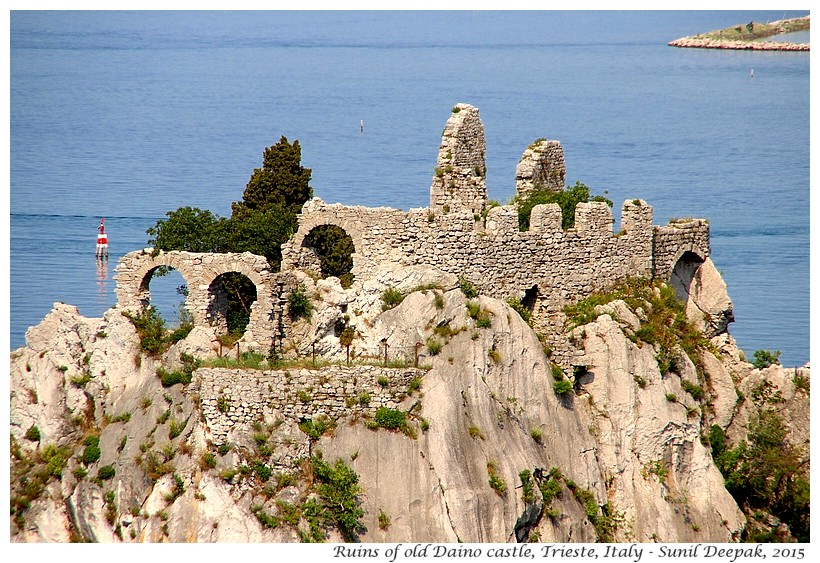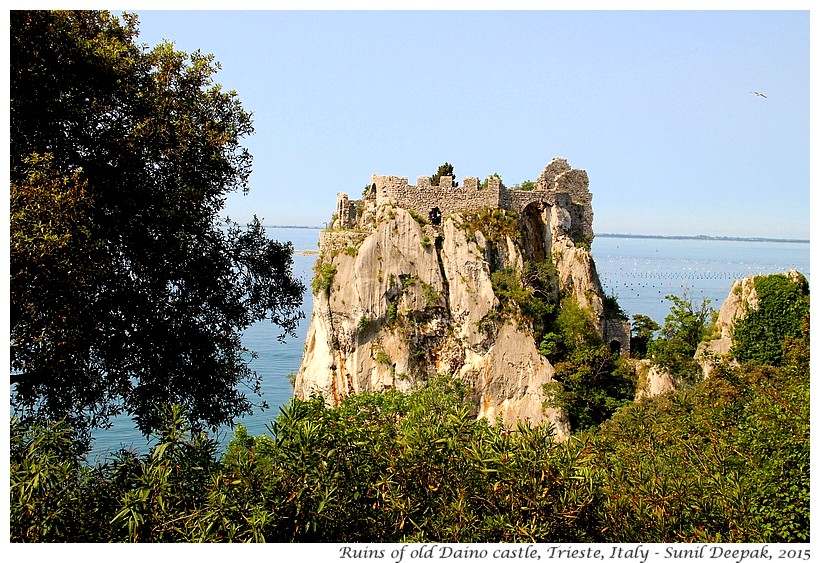 Trieste, Italy: Surrounded by a transparent blue sea, built at the top of a rocky cliff, the ruins of the old Duino castle look if they are part of the rocks.
त्रिएस्ते, इटलीः चारों ओर पारदर्शी नीला समुद्र तथा चट्टानों के शिखर पर बने दुइनो के पुराने किले के भग्नावषेश, ऐसा लगता है मानो चट्टानों का ही हिस्सा हों.
Trieste, Italia: Circondato da un mare azzurro trasparente, costruito sulla cima di una collinetta rocciosa, le rovine del vecchio castello di Duino sembrano
cresciute dalle
rocce.
***