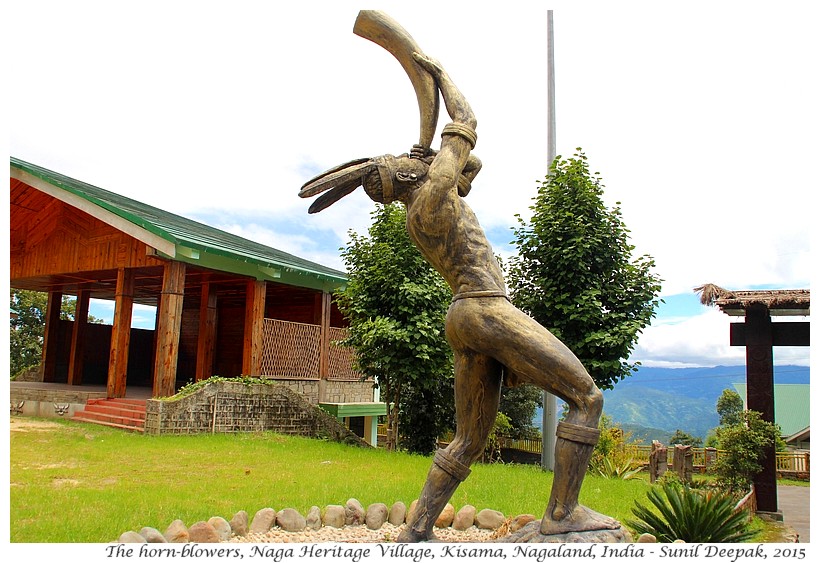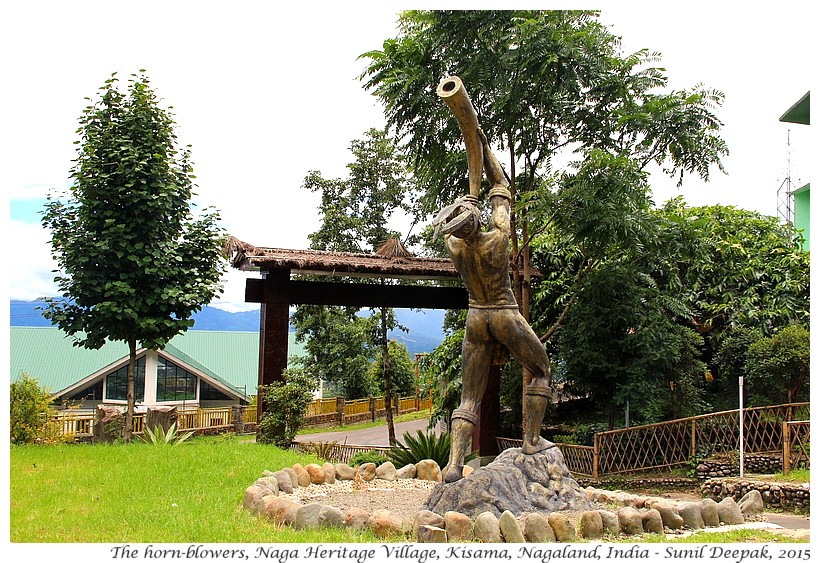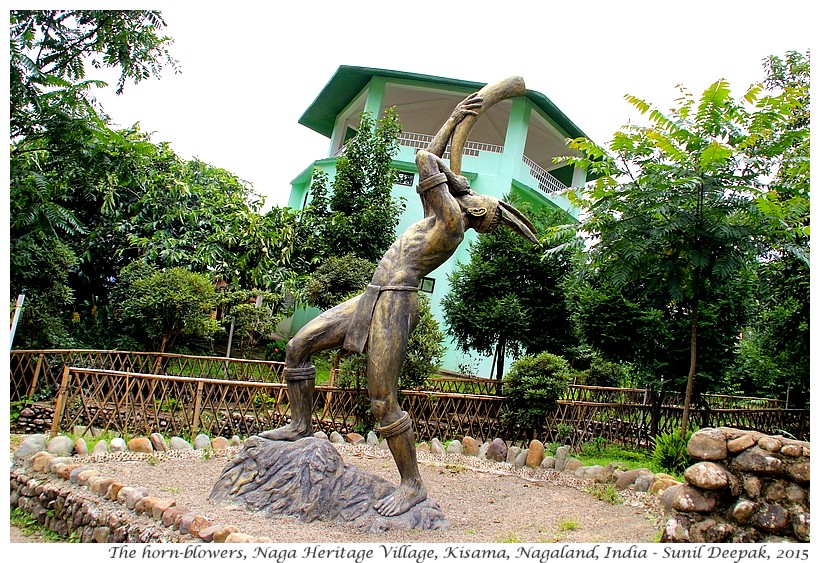 Nagaland, India: "The Naga Heritage Park" of Kisama has a small stadium where the cultural events of the Hornbill festival are organized. On the two sides of the entry gate to the stadium, there are two statues of Naga men blowing buffalo horns to welcome the guests. They are the subjects of today's images.
नागालैंड, भारतः किसामा के "साँस्कृतिक जननिधि पार्क" में एक छोटा सा स्टेडियम है जहाँ होर्नबिल फेस्टिवल के दौरान साँस्कृतिक कार्यक्रमों का आयोजन होता है. स्टेडियम के प्रवेश द्वार के दोनो ओर भैंसे के सीगों से स्वागत-ध्वनी करने वाले युवकों की मूर्तियाँ हैं, जो आज की छवियों का विषय हैं.
Nagaland, India: "Il parco del patrimonio Naga" di Kisama ha un piccolo stadio dove si organizzano gli eventi culturali del festival di Hornbill. All'entrata dello stadio, ai due lati vi sono le statue di giovani Naga che suonano le corna di buffalo per dare il benvenuto agli ospiti. Sono loro il soggetto delle immagini di oggi.
***