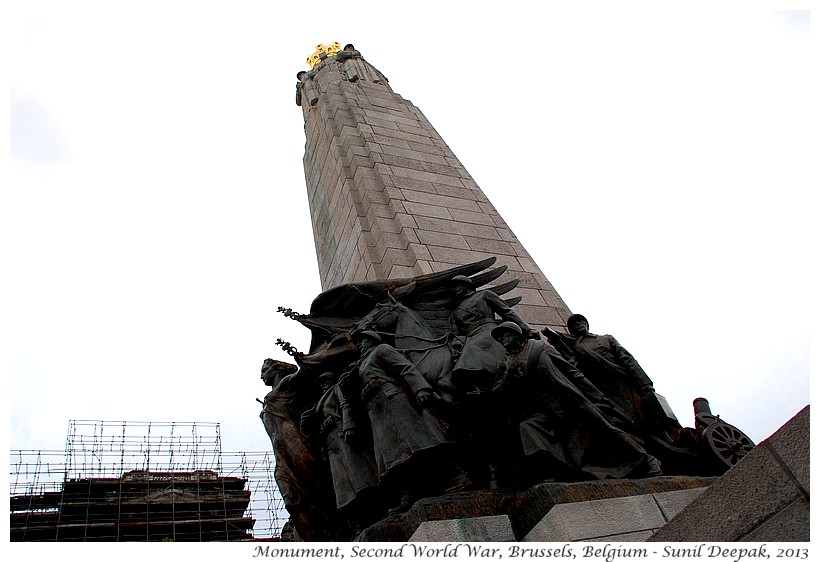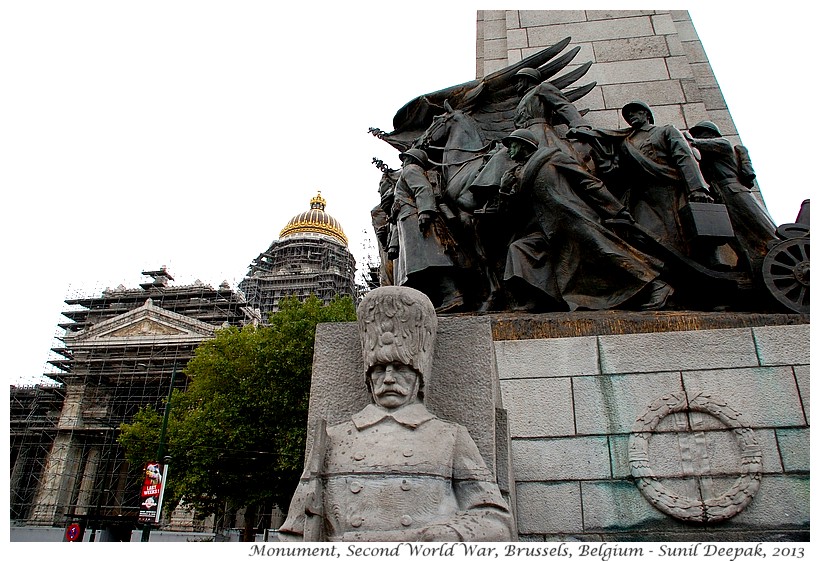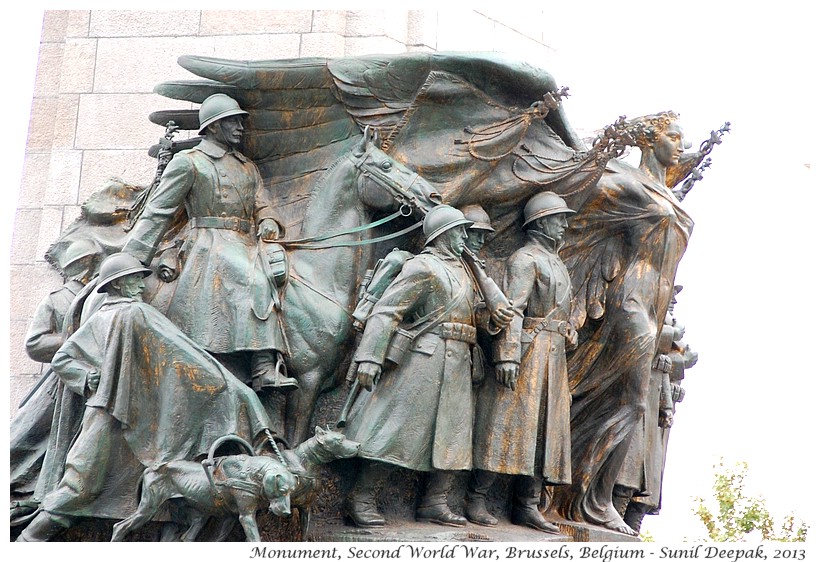 Brussels, Belgium: Till the last world war, animals like horses, elephants and dogs played important roles in the wars. If there will be memorials for today's wars, which animals will be shown in them? Probably those memorials will have drones and robots in the place of animals. Today's images have a second world war memorial which has dogs and horses in it.
ब्रस्ल्स, बेलजियमः पिछले विश्व महायुद्ध तक युद्धों में घोड़े, हाथी, कुत्ते जैसे पशुओं का महत्वपूर्ण योग होता था. आजकल के युद्धों के स्मारक बनेगें तो उसमें कौन से पशु होगें? शायद उन स्मारकों में सिपाहियों के साथ पशु नहीं, ड्रोन तथा रोबोट होंगे. आज की तस्वीरों में एक द्वितीय विश्व महायुद्ध का स्मारक जिसमें कुत्ते तथा घोड़े हैं.
Bruxelles, Belgio: Fino all'ultima guerra mondiale, gli animali come cavalli, elefanti e cani giocavano un ruolo importante nelle guerre. Quando costruiranno i memoriali delle guerre di oggi, quali animali vi saranno in questi? Forse i memoriali delle guerre di oggi avranno i droni e i robot al posto degli animali. Le immagini di oggi sono di un memoriale alla seconda guerra mondiale con alcuni cani e cavalli.
***