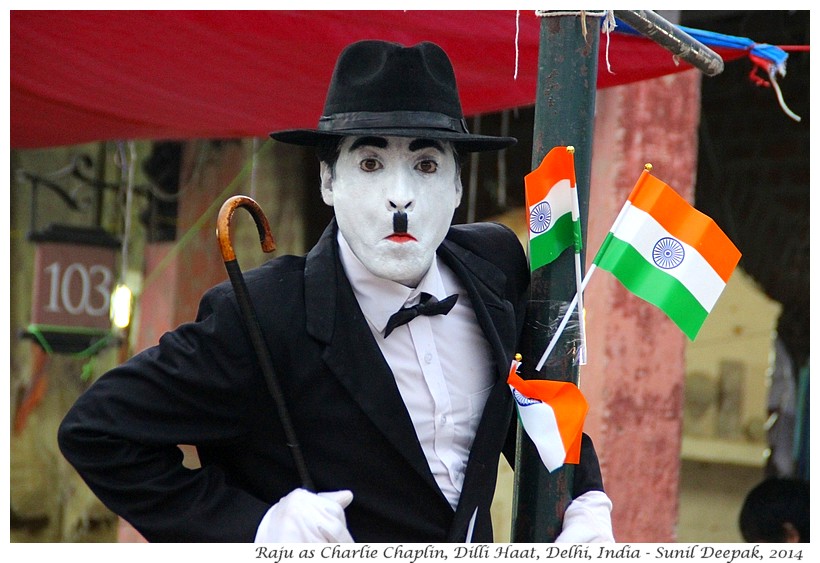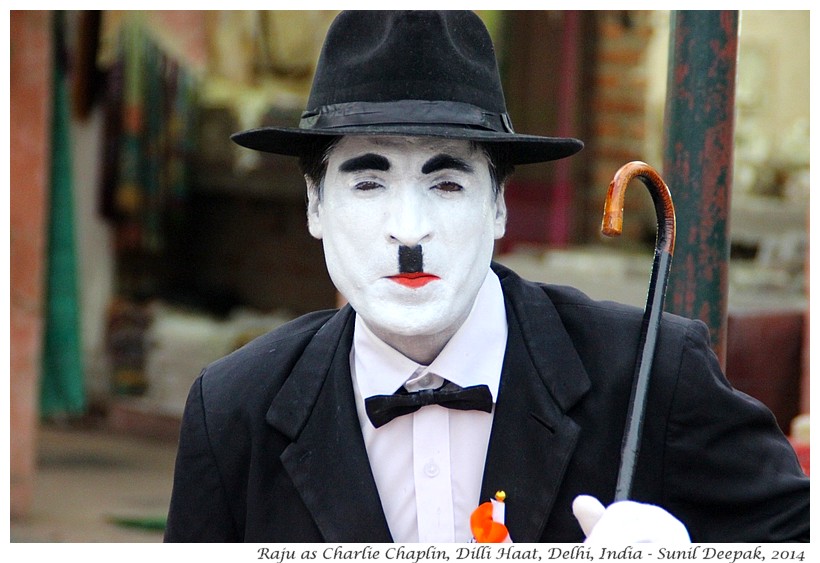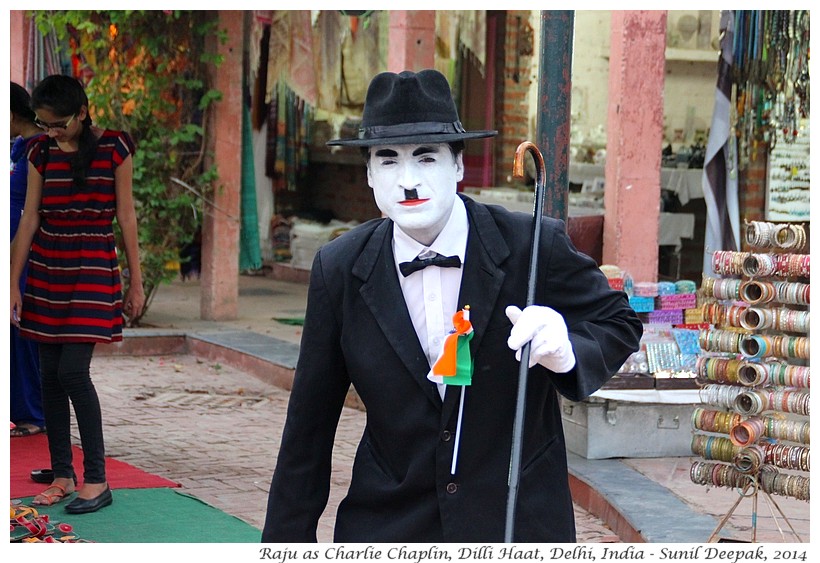 Delhi, India: He said that his name was Raju. Perhaps he did not want to tell his full name. Dressed as Charlie Chaplin, he was supposed to entertain people.
दिल्ली, भारतः उसने कहा कि उसका नाम राजू था, शायद पूरा नाम नहीं बताना चाहता था. चार्ली चेपलिन का भेस बनाये लोगों का मनोरँजन कर रहा था.
Delhi, India: Aveva detto che si chiamava Raju. Forse non voleva dire il nome completo. Vestito da Charlie Chaplin, il suo ruolo era quello di far divertire le persone.
***