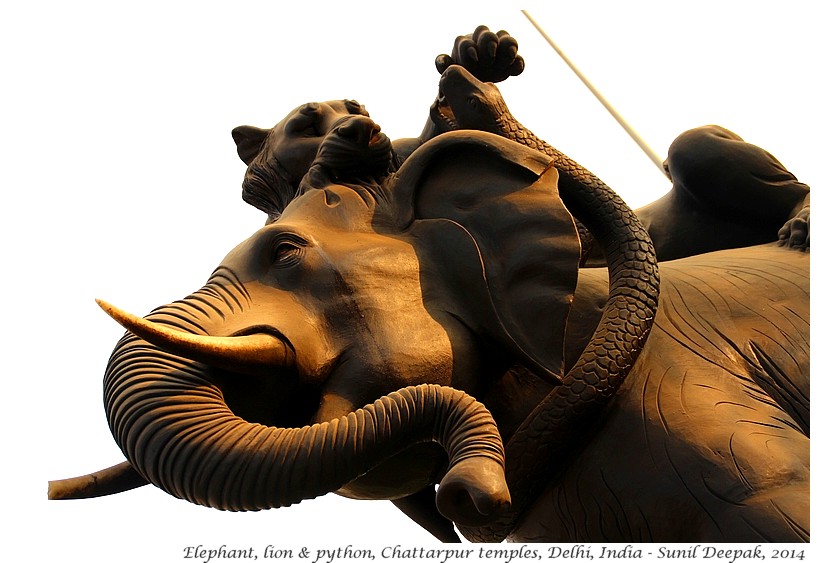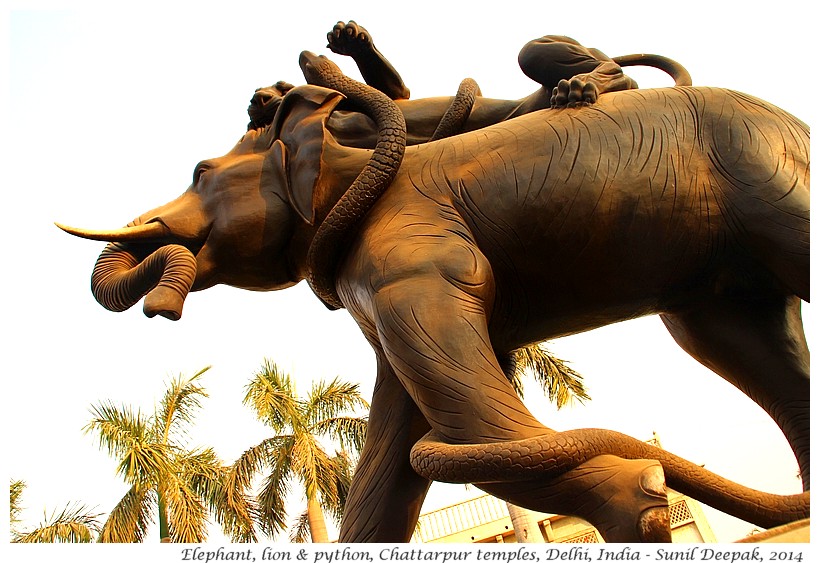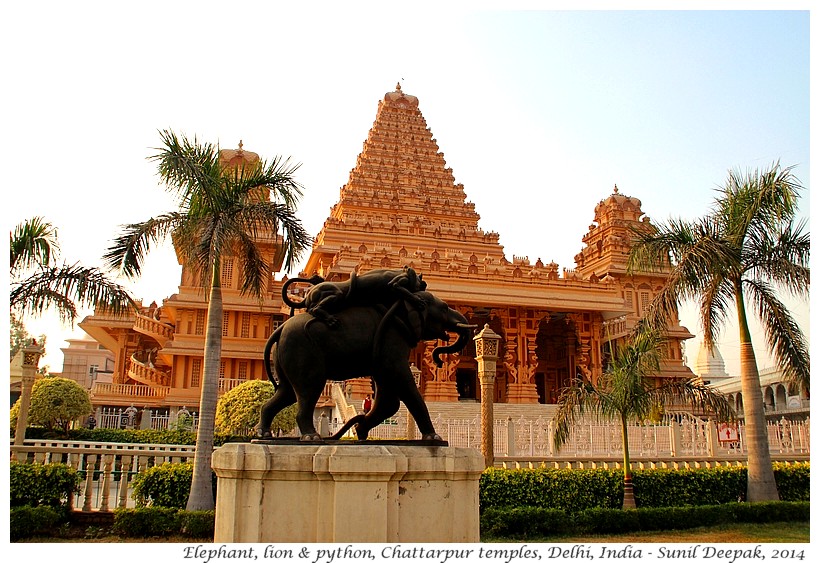 Delhi, India: Today's images have a statue of a fight between an elephant, a lion and a python from the Chattarpur temple. In Indian folk tales often stories of animals and birds are used to communicate messages about social situations, behaviours or religion. However, I have no idea about the story on which this statue is based or about its message.
दिल्ली, भारतः आज की तस्वीरों में छत्तरपुर मन्दिर से हाथी, शेर व अजगर की लड़ाई की मूर्ति. भारतीय लोककथाओं में अक्सर पशु पक्षियों की कहानियों से सामाजिक स्थितियों के, आचरण के या धर्म के बारे में संदेश मिलते है. लेकिन यह किस कहानी पर आधारित है और इसका क्या संदेश है, यह मुझे नहीं मालूम.
Delhi, India: Le immagini di oggi hanno una statua sulla lotta tra un elefante, un lione e un pitone. Nei racconti popolari indiani, spesso le storie sugli animali e sugli uccelli servono per comunicare messaggi sulle situazioni sociali, sui comportamenti o sulla religione. Comunque, non so quale storia è rappresentata in questa statua e qual'è il suo messaggio!
***