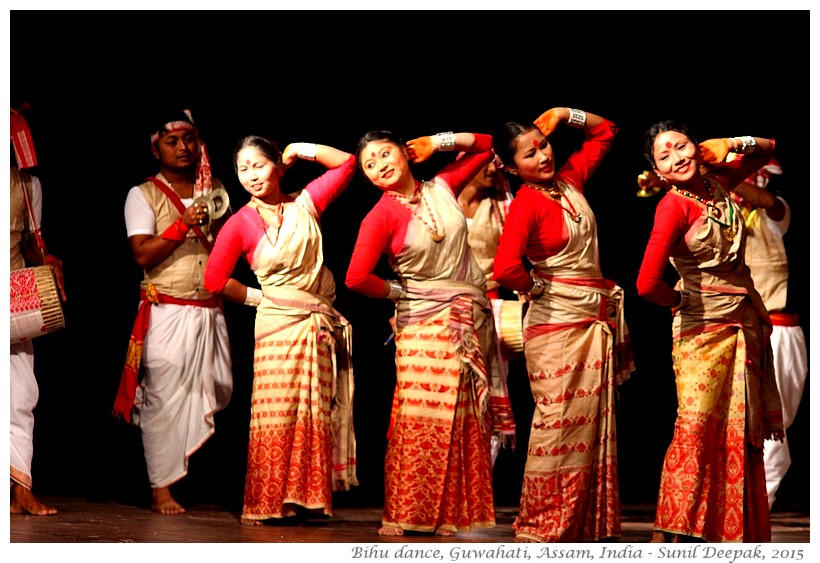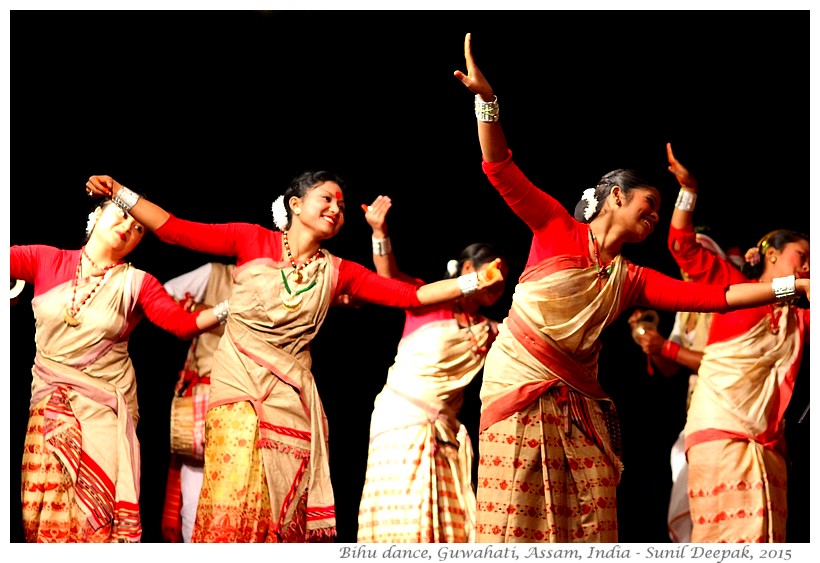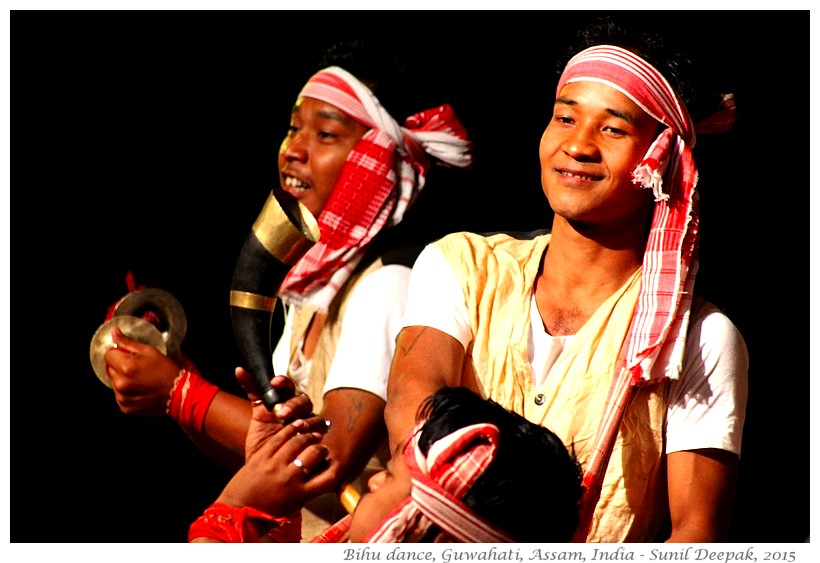 Guwahati, Assam, India: When the winter crops are ready, different parts of India celebrate that occasion with a festival. In Assam, this festival is known as Magh Bihu. Today with best wishes for Bihu to all my Assamese friends, here are some images of Bihu dance performance by a group from Jorhat.
गुवाहाटी, असम, भारतः माघ के महीने में जब सर्दियों की फसल तैयार होती है तो भारत के विभिन्न प्रदेश उसका उत्सव मनाते हें. असम में इसे माघ बिहू कहते हैं. आज अपने सभी असमी मित्रों को बिहू की बधाई के साथ जोरहाट के एक नत्य दल के बिहू नृत्य की कुछ तस्वीरें प्रस्तुत हैं.
Guwahati, Assam, India: Quando il raccolto d'inverno è pronto, in diverse parti dell'India si organizzano delle feste contadine. Nello stato di Assam questa festa si chiama Magh Bihu. Oggi con gli auguri di Bihu a tutti i miei amici assamesi, presento alcune immagini della danza Bihu di un gruppo della città di Jorhat.
***