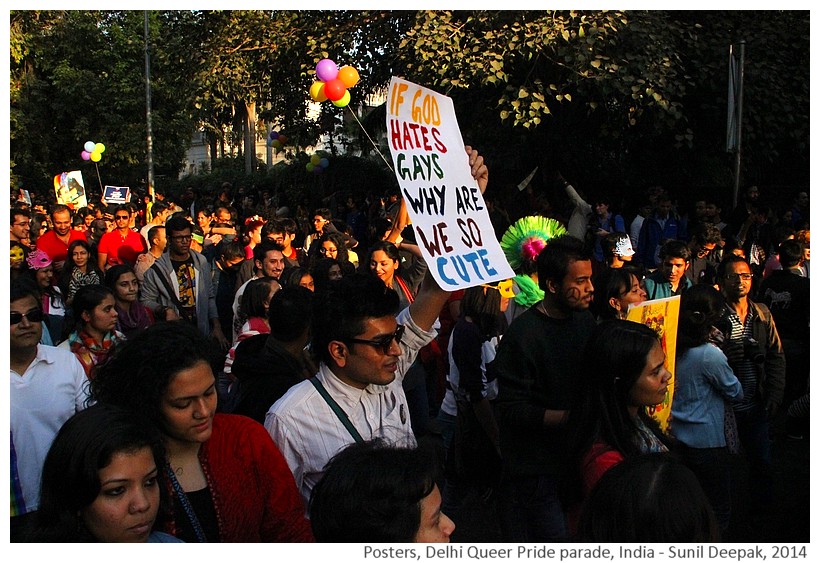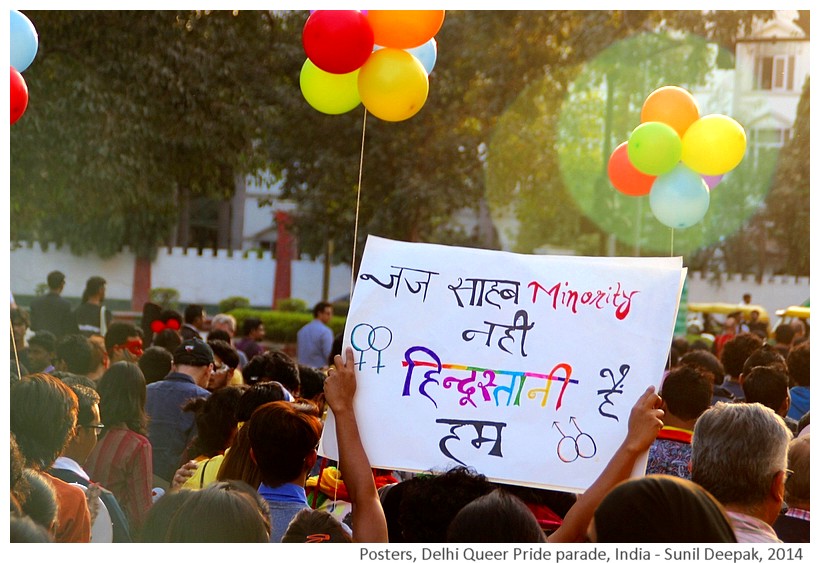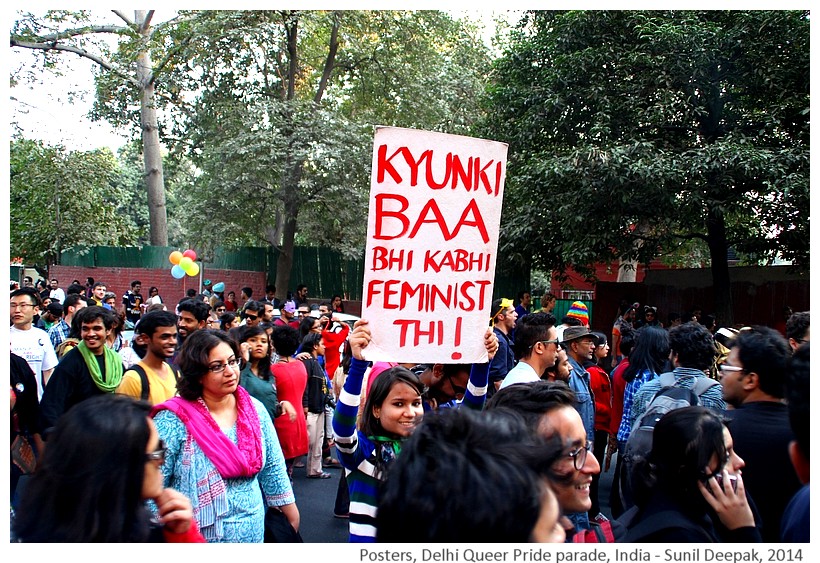 Delhi, India: Three posters that I liked at the Queer Pride Parade yesterday (30 Nov) - "If god hates gays, why are we so cute?"; "Mr. judge, we are not a minority, we are Indians", and, "Because even Ba (Mrs. Mahatma Gandhi) was also a feminist".
दिल्ली, भारतः कल 30 नवम्बर की क्वीयर गर्व परेड से मेरे मन पसंद 3 पोस्टर - "अगर भगवान समलैंगिकों से घृणा करता है तो हम लोग इतने सुन्दर क्यों हैं?"; "जज साहब, माइनोरिटी नहीं हिन्दुस्तानी हैं हम"; और "क्योंकि बा भी कभी फेमिनिस्ट थी".
Delhi, India: 3 manifesti dalla parata LGBTI di ieri 30 novembre che mi sono piaciuti di più - "Se dio odia i gay, perché siamo così belli?", "Signor giudice, non siamo una minoranza, siamo tutti indiani", e, "Perché anche Ba (moglie di Mahatma Gandhi) era una femminista".
***