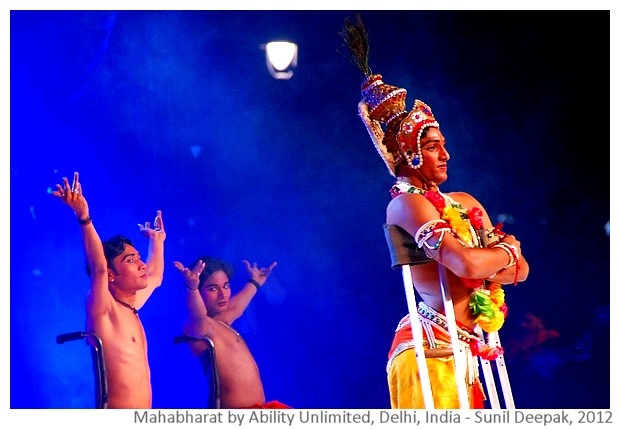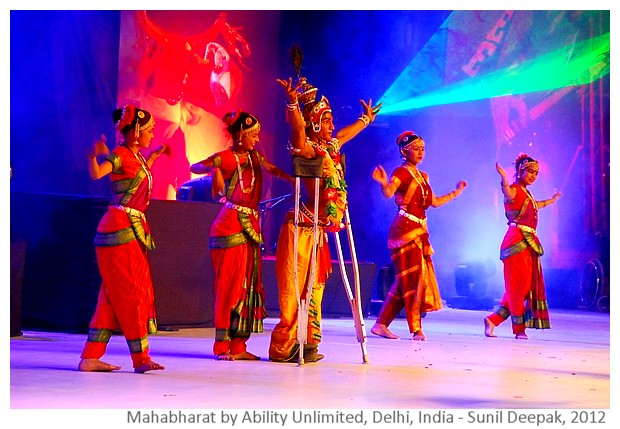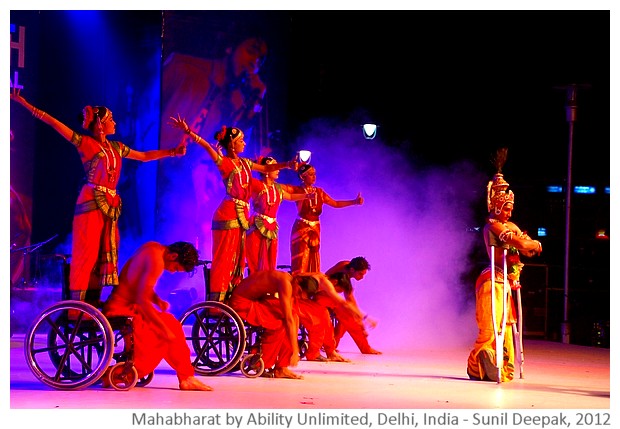 Delhi, India: Some scenes from the dance drama on the Gita sermon episode in Mahabharat by the young students with disability from Ability Unlimited.
दिल्ली, भारतः एबिलिटी अनलिमिटिड संस्था के विकलाँग किशोरों की महाभारत के गीता प्रवचन प्रसंग पर आधारित नृत्यनाटिका के कुछ दृश्य.
Delhi, India: Alcune scene del balletto sulla "predica di Gita" dal libro Mahabharat, dove i ballerini erano i giovani con disabilità dell'organizzazione Ability Unlimited.
***