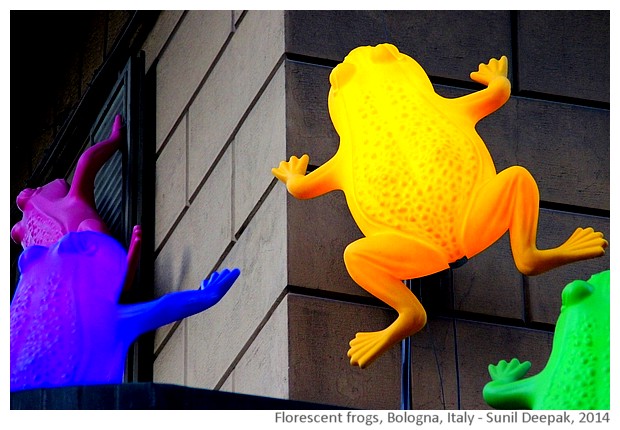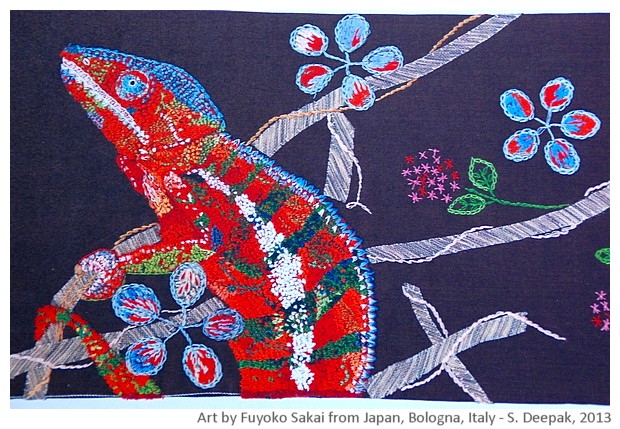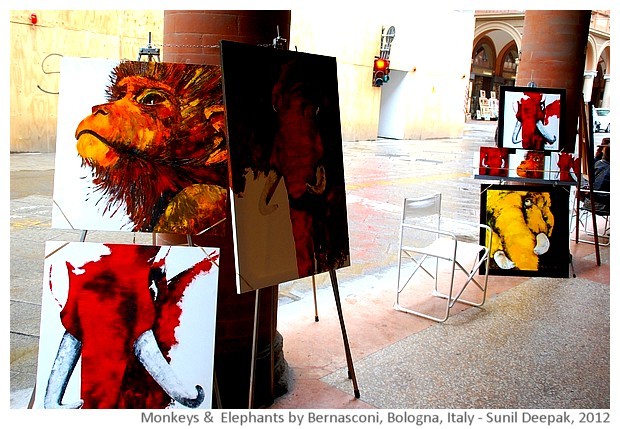 Bologna, Italy: One of the objectives of art is to show us the ordinary world around us in a new way. Today's images have some examples of this with colourful animals.
बोलोनिया, इटलीः कला का एक ध्येय है कि हमें अपने जाने पहचाने जगत को देखने की नयी दृष्टि देना. इसी के कुछ नमूने प्रस्तुत हैं, रंगबिरंगे पशु.
Bologna, Italia: Uno degli obiettivi dell'arte è di darci una nuova visione del mondo quotidiano. Le immagini di oggi presentano alcuni esempi di questo tramite gli animali multicolori.
***