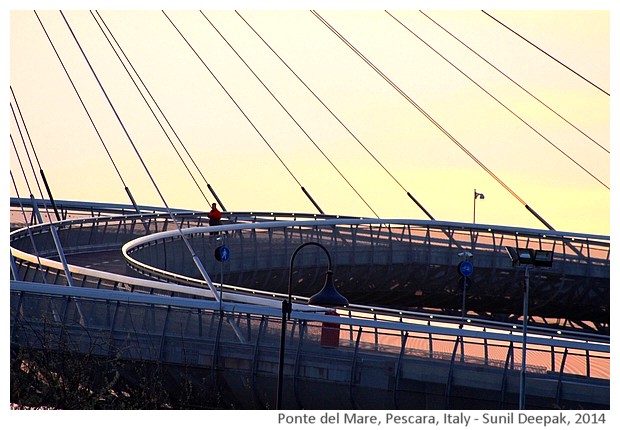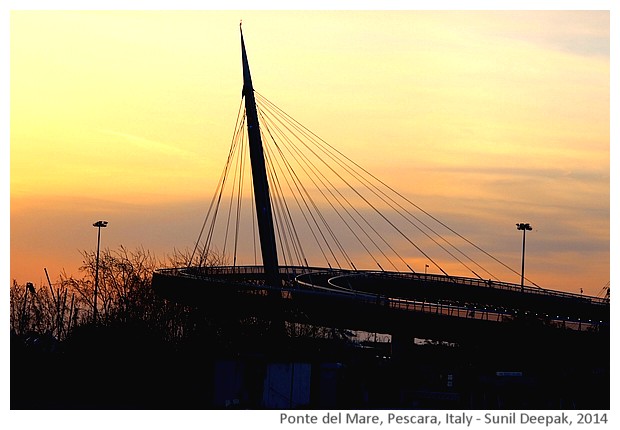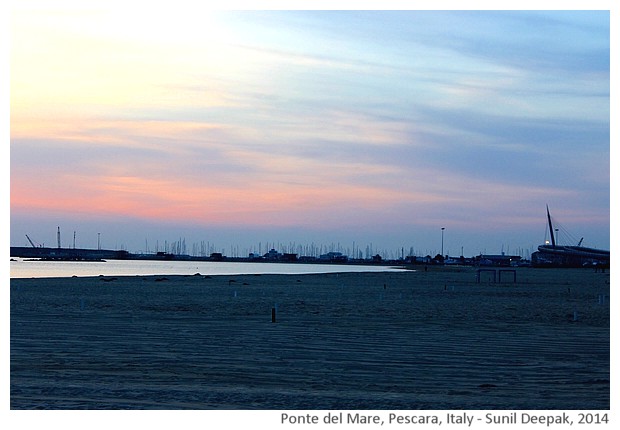 Pescara, Italy: Early morning walking along the seaside I reached the sea-bridge that can be used only by persons on foot or on bicycles.
पेस्कारा, इटलीः सागर तट पर सुबह सैर करते हुए पेस्कारा नदी पर बने सागर‍पुल तक पहुँचा जो केवल पैदल सैर करने वालों तथा साइकल चलाने वालों के लिए ही बना है.
Pescara, Italia: Presto alla mattina mentre camminavo lungo il mare, sono arrivato al Ponte del Mare che può essere usato esclusivamente da pedoni e ciclisti.
***