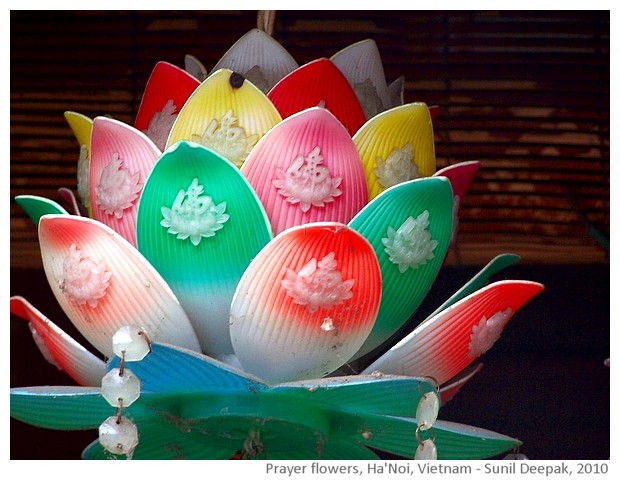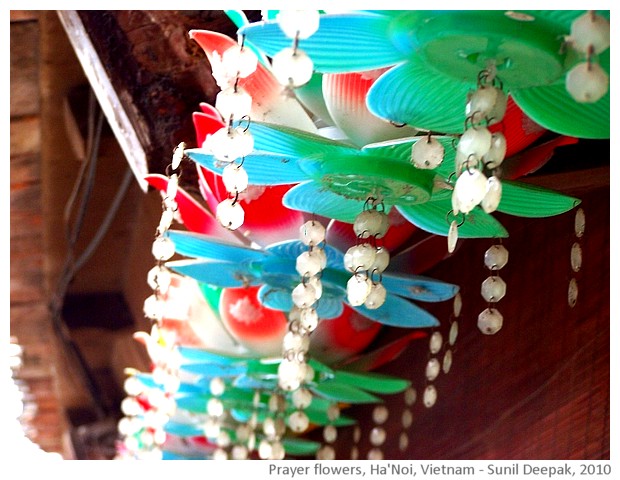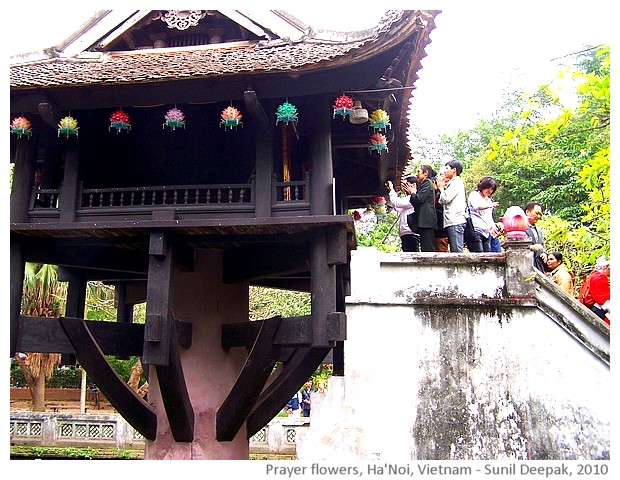 Ha'Noi, Vietnam: The temple had plastic flowers, colourful, with a prayer in Chinese characters written on each petal.
हानोई, वियतनामः मन्दिर के फ़ूल प्लास्टिक के थे, रंग बिरंगे, उनकी हर पँखुड़ी पर चीनी लिपि में एक प्रार्थना लिखी थी.
Hanoi, Vietnam: Il tempio aveva i fiori di plastica, pieni di colori, con delle preghiere in caratteri cinesi su ogni petalo.
***