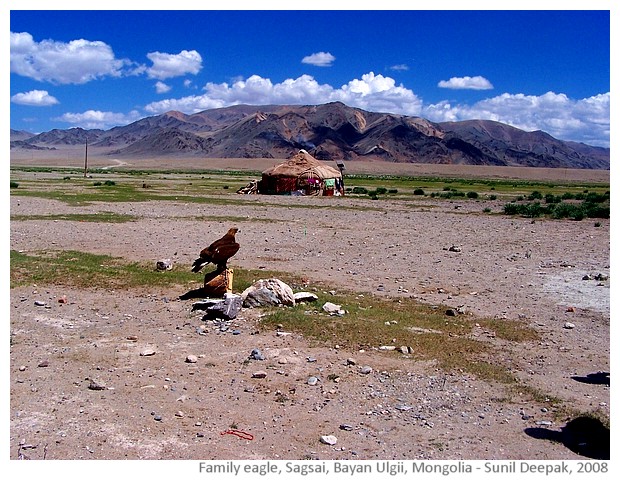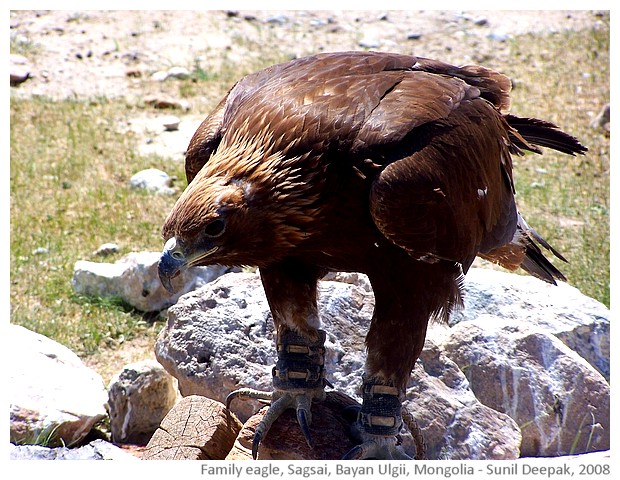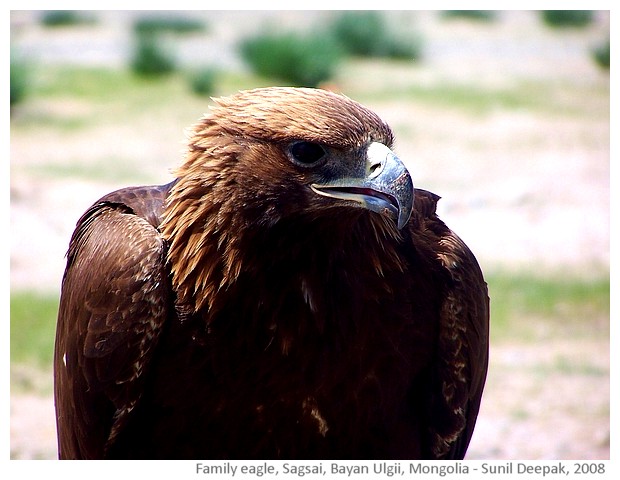 Sagsai, Mongolia: Near the ger (circular tent house), there was an eagle sitting on some stones. One of his legs was tied with a rope, like people tie their dogs. He explained that it was their pet eagle and it helped him in hunting for birds and small animals.
सगसाई, मँगोलियाः गेर यानि गोल तम्बू जैसे घर के बाहर पत्थरों पर एक गरुड़ बैठा था, उसके एक पैर में रस्सी बँधी थी, जैसे घर के बार पालतू कुत्ते को बाँध कर रखते हैं. उन्होंने कहा कि वह उनका पालतू गरुड़ था, जिसके साथ वह पक्षियों व छोटे जन्तुओं का शिकार करते हैं.
Sagsai, Mongolia: Vicino alla ger (casa tenda circolare), vi era un falco seduto su alcune pietre. Una delle sue gambe era legata con una corda come si fa con i cani di casa. Lui ha spiegato che era il suo falco addomesticato e che gli aiutava nella caccia degli uccelli e dei piccoli animali.
***