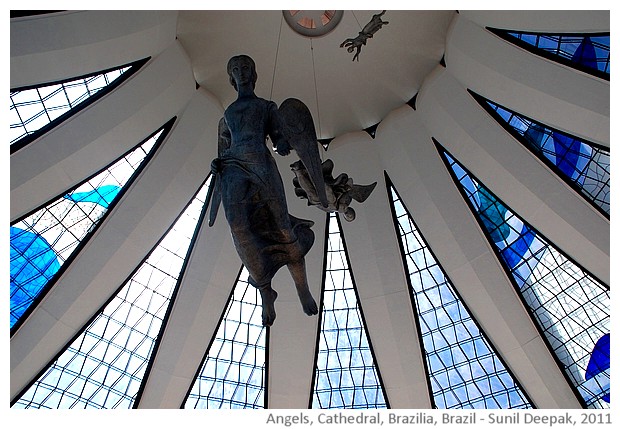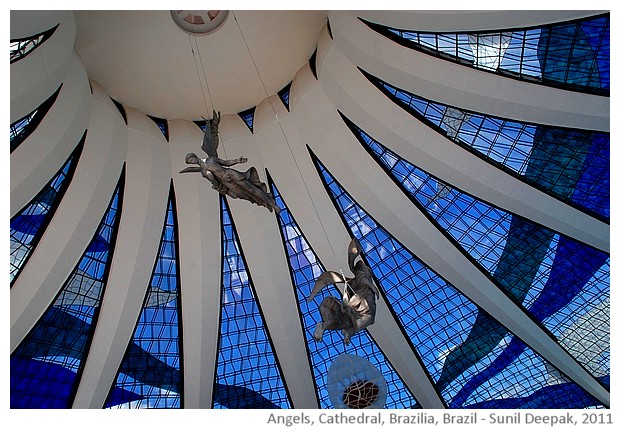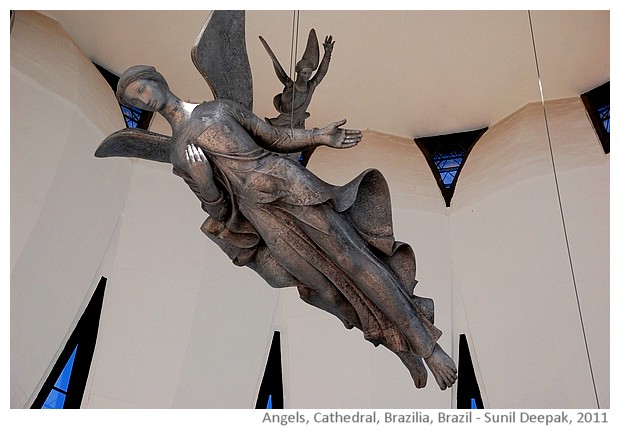 Brazilia, Brazil: There are angels hanging by steel cords from the roof of the cathedral designed by the famous Brazilian architect Oscar Niemeyer, that make me feel as if a cyclone or a twister has picked up these statues and carried them up in the sky.
ब्राज़ीलिया, ब्राज़ीलः ब्राज़ील के प्रसिद्ध वास्तुशिल्पकार ऑस्कर निमेयर द्वारा बनवाये कैथेड्रल की छत से स्टील की तारों से लटके हुए देवदूत हैं जिन्हें देख कर मुझे लगा मानो तेज़ आँधी या बवँडर आया हो जो इन मूर्तियों को उड़ा कर ले गया.
Brazilia, Brasile: Vi sono degli angeli appesi con i fili d'acciaio dal soffitto della cattedrale di Brazilia, disegnata dal famoso architetto brasiliano Oscar Niemeyer, che mi fanno immaginare che un forte vento o un ciclone ha preso quelle statue e le ha portate in su verso il cielo.
***