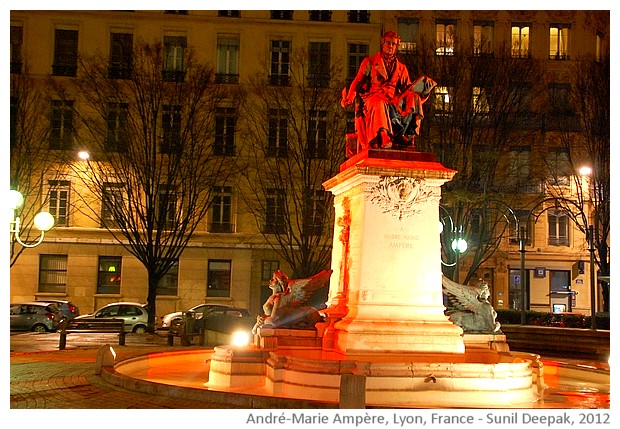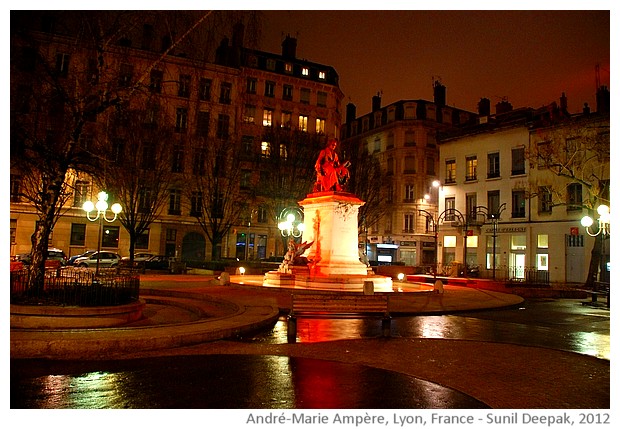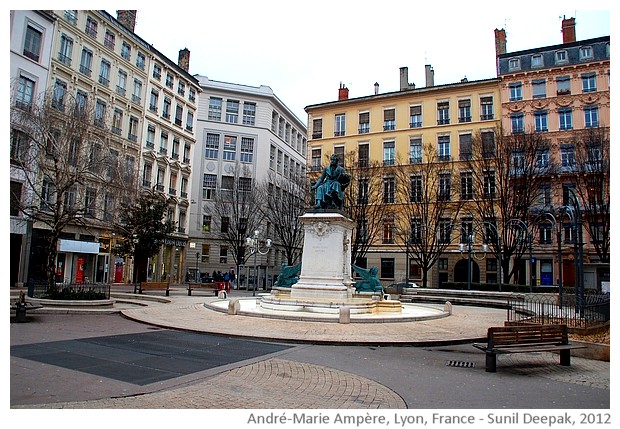 Lyon, France: While
Alessandro Volta
in north Italy was inventing the battery, around the same period, in the near-by south of France, physicist and mathematician Andre-Marie Ampere (1775-1836) was researching the electro-magnetic force. His name was given to the electric measurement units called "Ampere".
लियोँ, फ्राँसः जब
अलेसाँद्रो वोल्ता
उत्तरी इटली में बैटरी का आविष्कार कर रहे थे, उसी के आसपास करीब ही दक्षिण फ्राँस में भौतिकी व गणित वैज्ञानिक श्री आँद्रे-मारि आमपेर (1775-1836) विद्युत-चुम्बकीय शक्ति की खोज कर रहे थे. उनके नाम से बिजली मापने के लिए "आम्पीयर" मापदँड बना.
Lyon, Francia: Mentre
Alessandro Volta
nel nord Italia inventava la pila, intorno a quel periodo, nel vicino sud della Francia, fisico e matematico André-Marie Ampère (1775-1836) lavorava per scoprire le forze elettromagnetiche. Il suo nome ha dato l'unità di misura della corrente elettrica, "ampere".
***