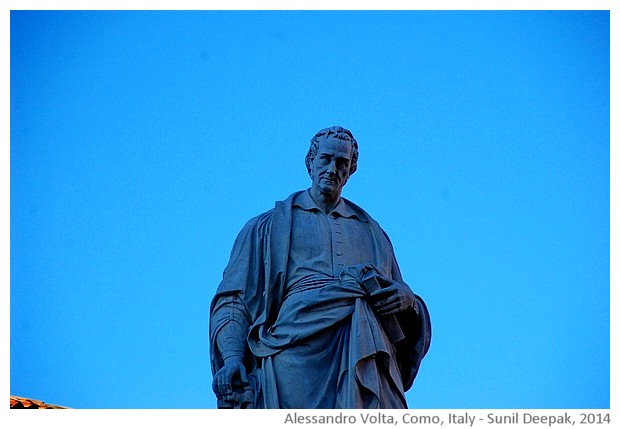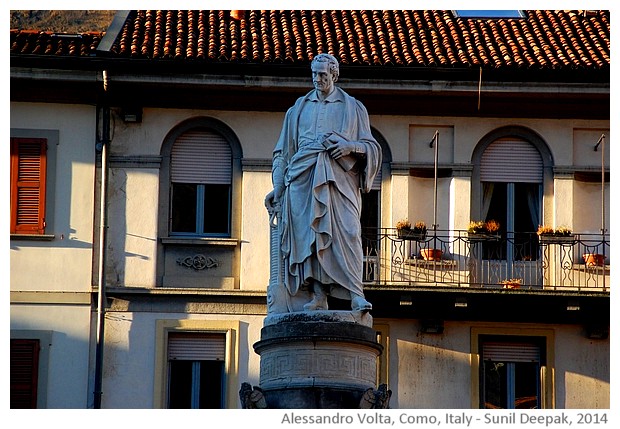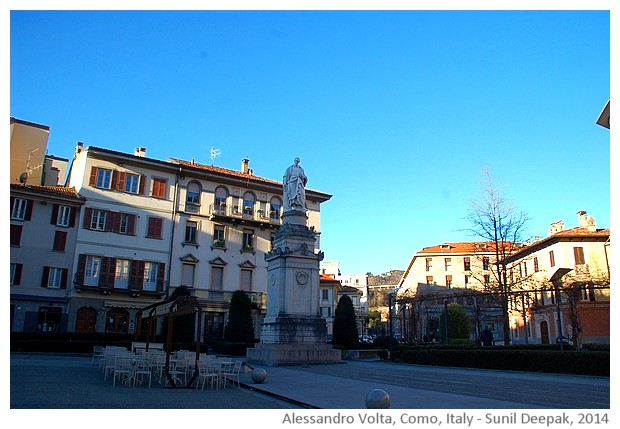 Como, Italy: Alessandro Volta (1745-1827) was a professor of physics and he did important work in the area of electricity. In 1800 he invented the batteries and his name is remembered as "volts" for measuring electricity.
कोमो, इटलीः अलेसाँद्रो वोल्ता (1745-1827) भौतिकी के प्रोफेसर थे तथा उन्होंने बिजली से सम्बँधित विषयों पर महत्वपूर्ण काम किया. सन् 1800 में उन्होंने बैटरी का आविष्कार किया और उनके नाम से बिजली को वोल्ट में मापा जाता है.
Como, Italia: Alessandro Volta (1745-1827) era un professore di fisica e aveva dato un contributo significativo al campo dell'elettricità. Nel 1800 lui aveva inventato le pile e oggi il suo nome è ricordato nel termine "volt" per misurare la corrente elettrica.
***