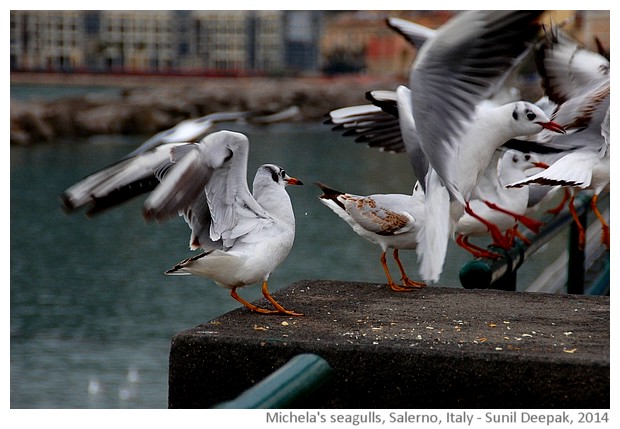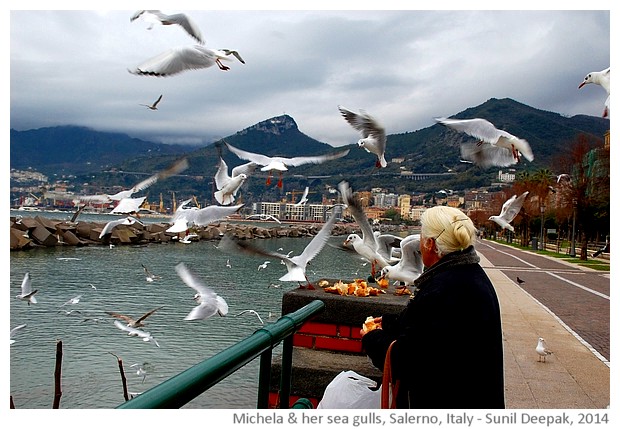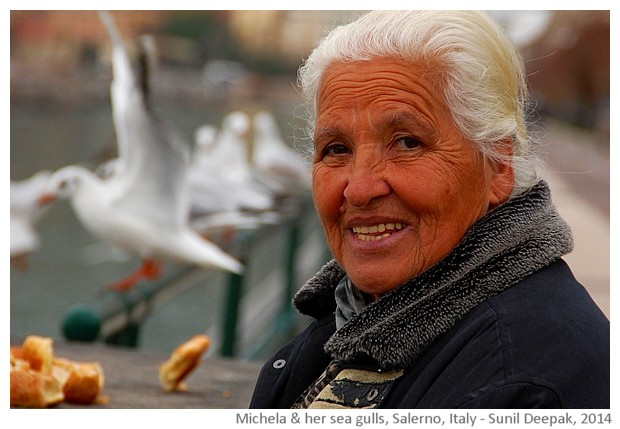 Salerno, Italy: Surrounded by noisy seagulls, she was giving bread to them. When I asked, she told me that her name is Michela and she has a bar where she makes sandwiches. Every day, she brings for the seagulls the unused bread from the previous day.
सालेरनो, इटलीः शोर मचाते हुए सामुद्रिक जलपक्षियों से वह घिरी हुई उन्हें खाना दे रही थीं. पूछने पर उन्होने बताया कि उनका नाम मिकेला है और उनका छोटा सा बार हैं जहाँ सेन्डविच आदि बेचते हैं. एक दिन पहले की जितनी बासी रोटी बच जाती है, उसे वह पक्षियों को खिलाने हर दिन आती हैं.
Salerno, Italia: Circondata da rumorosi gabbiani, lei distribuiva a loro il pane vecchio. Quando le ho chiesto, mi ha detto che lei si chiama Michela e ha un bar, dova ha anche i panini. Ogni giorno, lei porta per i gabbiani il pane non utilizzato del giorno prima.
***