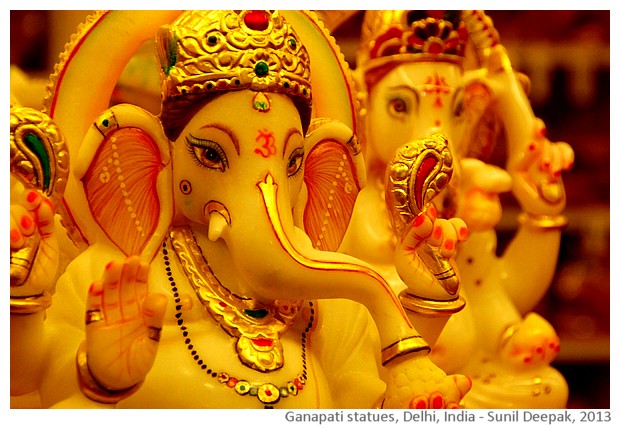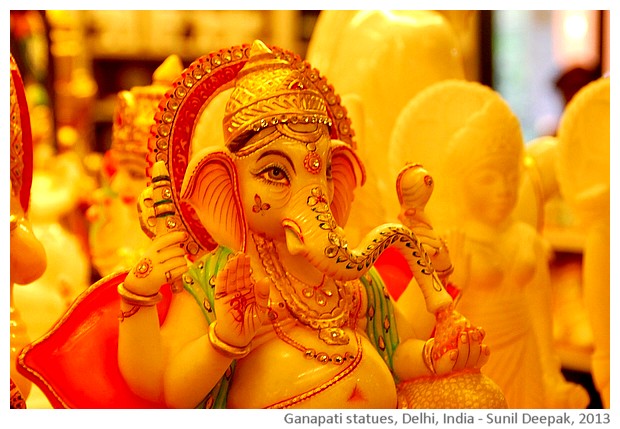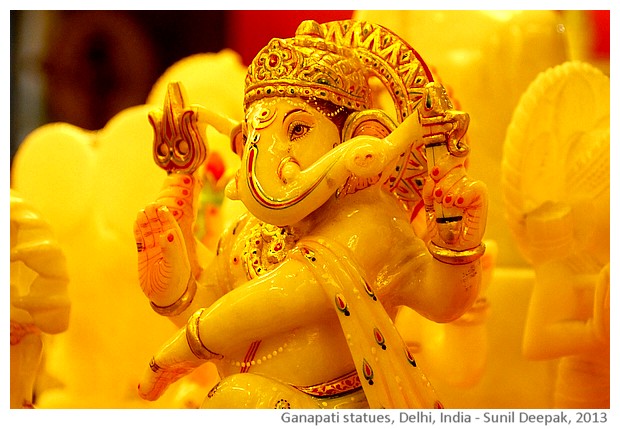 Delhi, India: I love the way the ideas of god and nature come together in Ganapati. These images of Ganesh are from Cottage Industries emporium in Delhi.
दिल्ली, भारतः गणपति की छवि में ईश्वर व प्रकृति का समन्वय मुझे बहुत अच्छा लगता है. गणपति मूर्तियों की यह छवियाँ दिल्ली के कोटेज इन्डस्ट्रीज़ एम्पोरियम से हैं.
Delhi, India: Mi piace molto come l'idee di dio e e di natura si riuniscono nella figura di Ganesh. Queste immagini di Ganesh sono dal Emporio dei piccoli artigiani di Delhi.