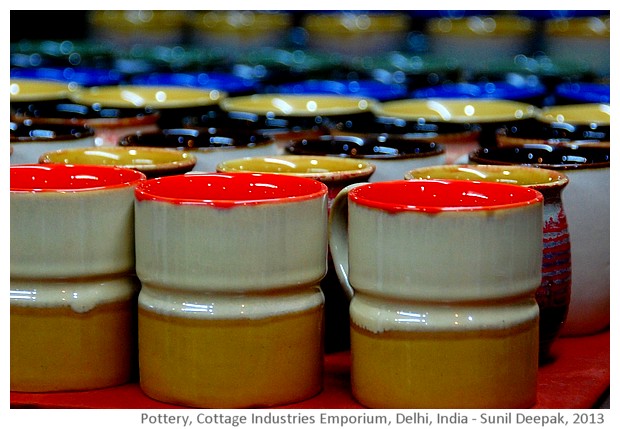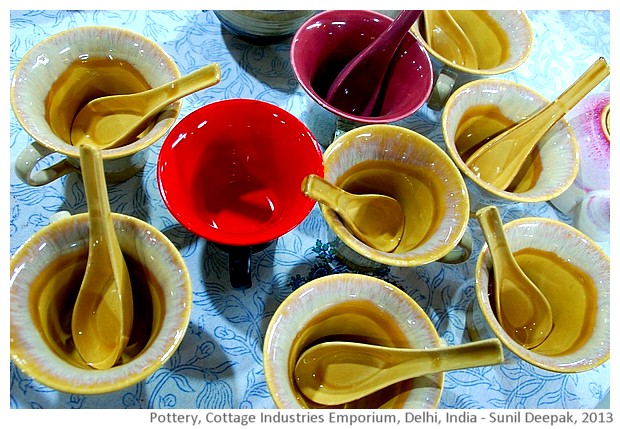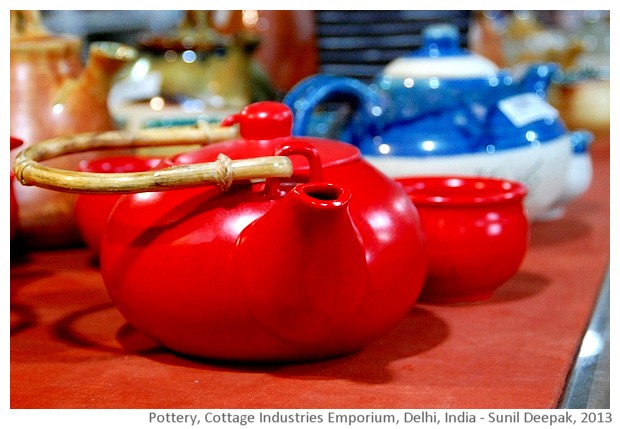 Delhi, India: While the family was busy looking at the saris, I was yawning and bored, so I got up and walked around. These images are a result of that walk - red pottery from Delhi's Cottage Industries Emporium.
दिल्ली, भारतः परिवार के लोग साड़ियाँ देखने में लगे थे और मैं बोर हो कर उबासियाँ ले रहा था, तो उठ कर इधर उधर घूमने लगा. यह तस्वीरें उसी का नतीजा हैं - दिल्ली के कोटेज इन्डस्ट्रीज़ एम्पोरियम से मिट्टी के बरतनों में लाल रंग.
Delhi, India: Mentre la famiglia era occupata nella scelta degli sari, sbadigliavo dalla noia, allora mi sono alzato per muovermi un po'. Queste immagini sono il risultato di quella passeggiata - ceramica rossa dal Emporio statale degli artigiani a Delhi.
***