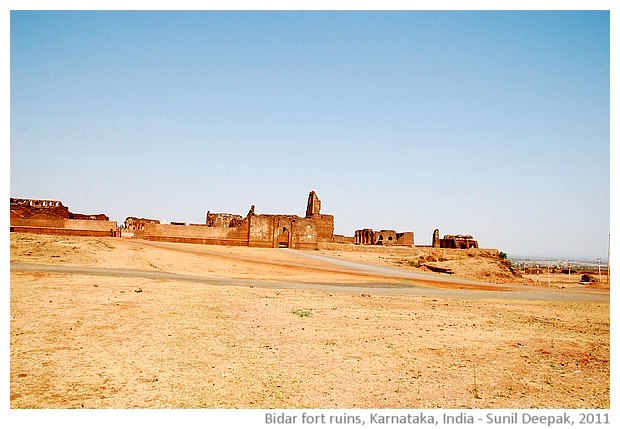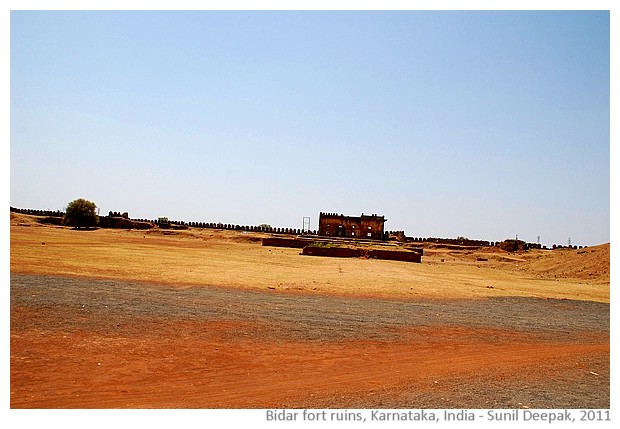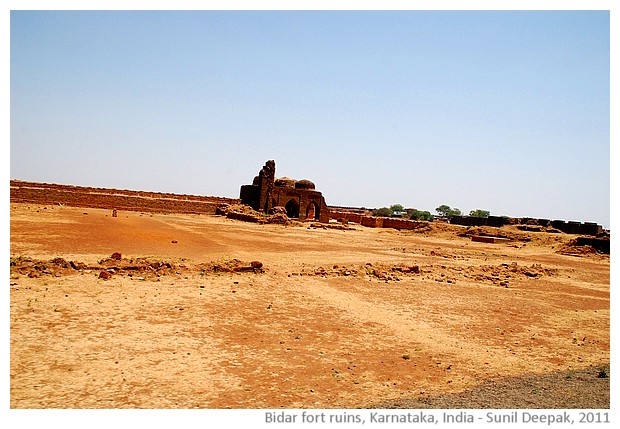 Bidar, Karnataka, India: Today I am travelling to India. First a few days with the family in Delhi and then a few weeks in Bidar district for a research. Thus, today's images have the desolate ruins of the Bidar fort. The earth baked under a burning sun and these ruins from fifteenth century slowly dissolving back in that earth symbolise the temporariness of life.
बिदर, कर्णाटक, भारतः आज भारत जा रहा हूँ. पहले दिल्ली में कुछ दिन परिवार के साथ और फ़िर बिदर जिले में कुछ सप्ताह का एक शौध कार्यक्रम. इसलिए आज की तस्वीरों में बिदर के किले के सुनसान खँडहर प्रस्तुत हैं. धूप में तपी धरती और उसी धरती में वापस घुलते हुए पँद्रहरवीं शताब्दी के यह खँडहर, जीवन की क्षणभँगुरता के प्रतीक हैं.
Bidar, Karnataka, India: Oggi partirò per l'India. Prima qualche giorno con la famiglia a Delhi e poi alcune settimane nel distretto di Bidar per una ricerca. Per cui le immagini di oggi sono delle rovine desolate della forte di Bidar. La terra cotta sotto un sole bruciante e queste rovine del quindicesimo secolo che lentamente si sgretolano per tornare in quella terra, sono un simbolo della temporaneità della vita.
***