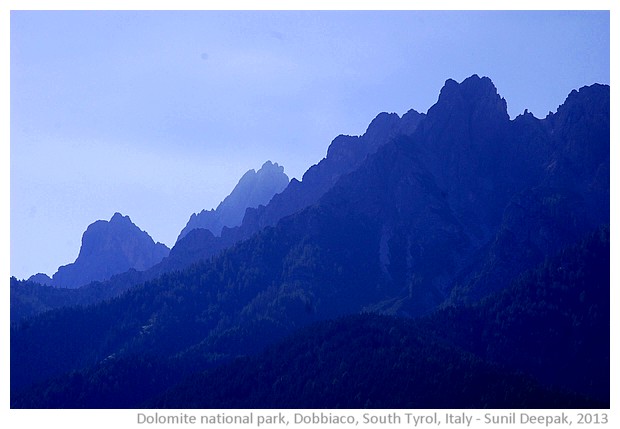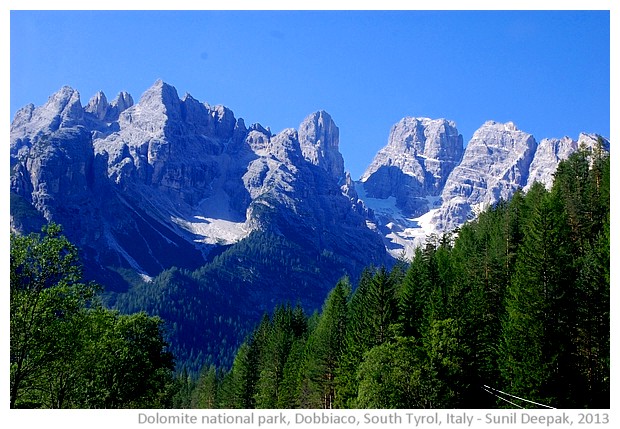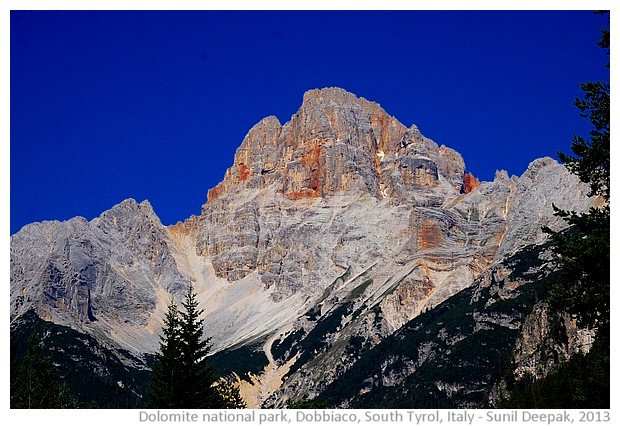 South Tyrol, Italy: The dolomite mountain range is part of Alps mountains in north-eastern part of Italy. Todays images have dolomite mountains from Fanes dolomite national park near Dobbiaco.
दक्षिण टाइरोल, इटलीः दोलमीती पहाड़ श्रृँख्ला उत्तरी पूर्वी इटली के एल्पस पहाड़ों में हैं. आज की तस्वीरों में दोबियाको के पास से फानेस दोलोमीती राष्ट्रीय प्राकृतिक पार्क से दोलोमीती पर्वत श्रँख्ला के कुछ दृष्य.
Sud Tirolo, Italia: Le montagne dolomiti fanno parte delle Alpi nel nord-est di Italia. Le immagini di oggi hanno le montagne dolomiti dal Fanes parco nazionale delle dolomiti vicino a Dobbiaco.
***