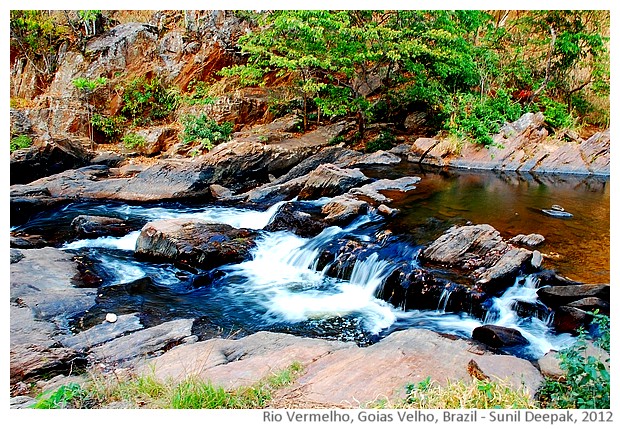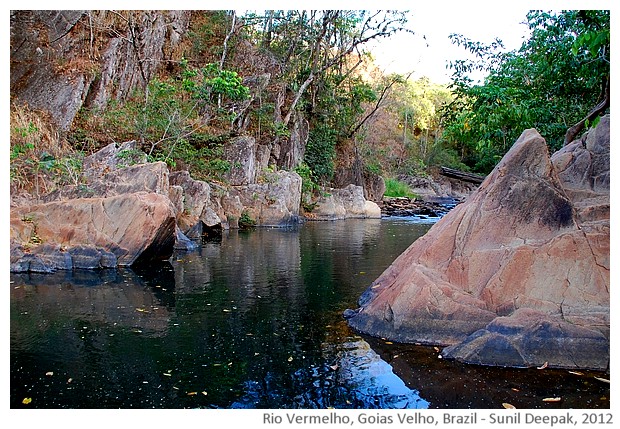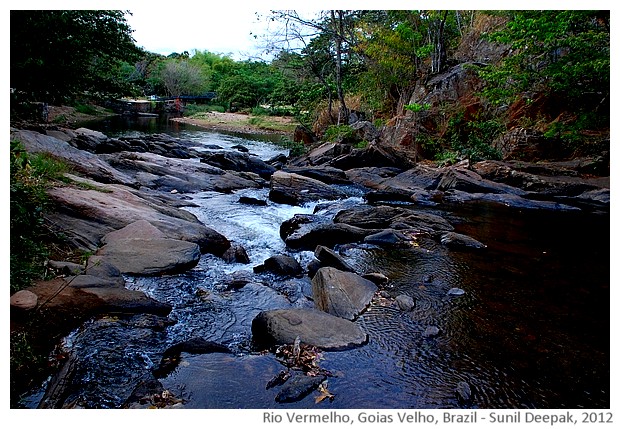 Goias Velho, Brazil: The waters of Rio Vermelho (red river) were dark and in between the rocks, there were many small waterfalls.
गोइयास वेल्यो, ब्राज़ीलः रियो वेरमेल्यो यानि लाल नदी का जल देखने में काला सा लग रहा था और चट्टानों के बीच से नदी पर छोटे छोटे झरने थे.
Goias Velho, Brasile: Le acque di Rio Vermelho (fiume rosso) erano scure e in mezzo alle rocce, vi erano diverse piccole cascate.
***