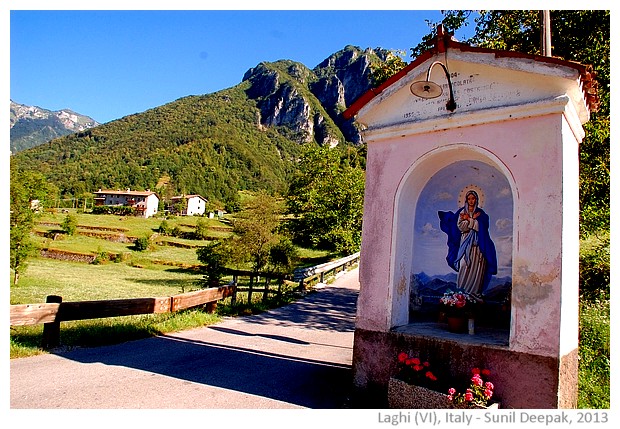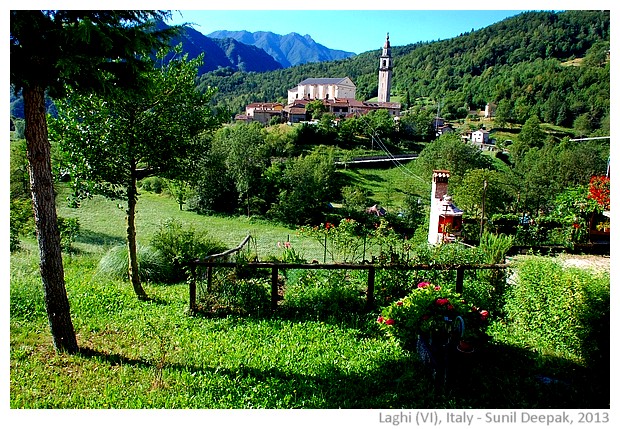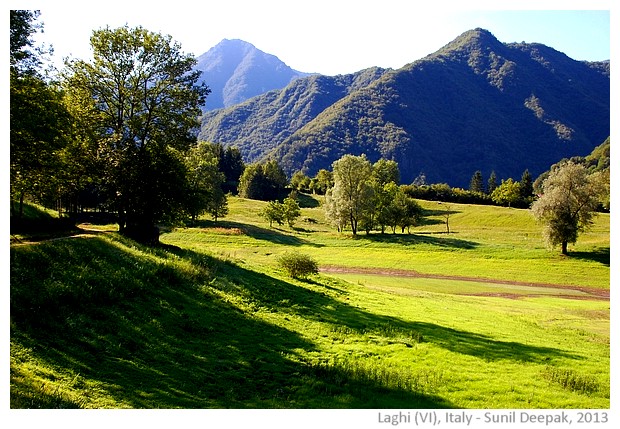 Laghi (VI), Italy: A small mountain village. We started for our walk early in the morning. The grass was wet with the dew and in a short while even our shoes became wet. We walked on the roads winding up and down and met only some persons from the village but there were no tourists.
लागी, इटलीः छोटा सा पहाड़ी गाँव. सुबह सुबह हम लोग सैर के लिए निकल पड़े. रात की ओस से घास गीली थी, थोड़ी देर में ही हमारे जूते भी गीले गये. ऊपर नीचे जाती पहाड़ी सड़कों पर घूमें, बस कोई इक्का दुक्का गाँव वाला मिला, कोई अन्य पर्यटक नहीं दिखे.
Laghi (VI), Italia: Un piccolo villaggio di montagna. Abbiamo iniziato la nostra passeggiata presto alla mattina. L'erba era bagnata con la rugiada e dopo un po' anche le nostre scarpe si erano bagnate. Abbiamo passeggiato sulle strade che andavano su e giù, e incontrato qualcuno del villaggio ma nessun turista.
***