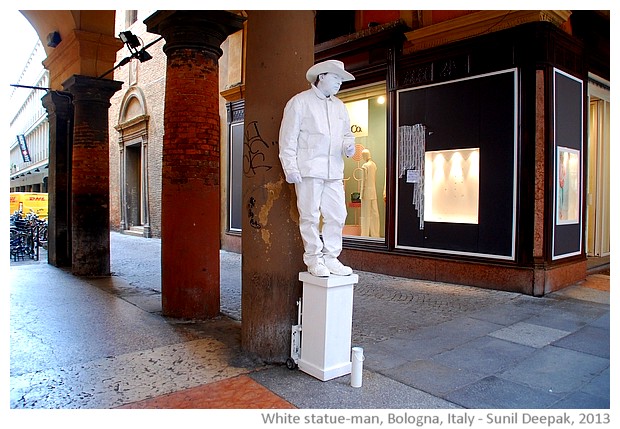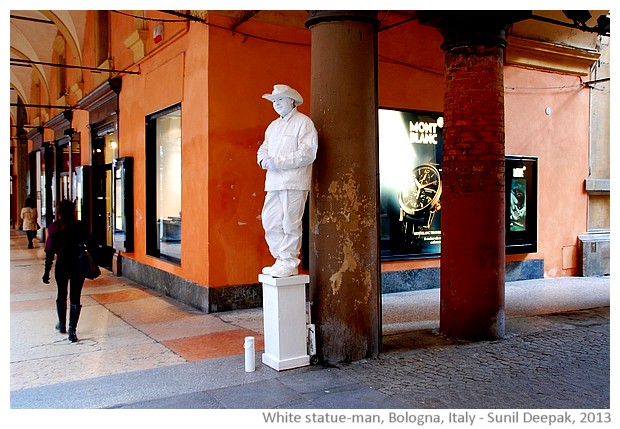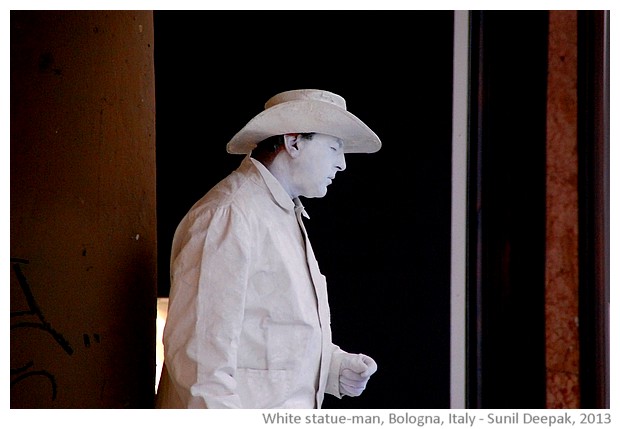 Bologna, Italy: Dressed in costumes and with colours on their body, persons standing still like statues are also artists. Sometimes I think that they are like ascetics or monks, who are doing penance in their search for god. However, they do not seem to remain in one place for long, after a couple of days they disappear.
बोलोनिया, इटलीः पौशाक पहन कर, शरीर को रंग कर, मूर्ति की तरह स्थिर खड़े रहने लोग भी कलाकार होते हैं. कभी सोचता हूँ कि यह भी साधू होते हैं, तपस्या करते हुए. पर एक ही जगह पर नहीं टिकते, एक दो दिन दिखते हैं फ़िर गुम हो जाते हैं.
Bologna, Italia: Con i loro costumi e colori sui corpi, penso che anche gli uomini statua sono degli artisti. Penso che sono come degli asceti o dei monaci che fanno penitenza per avvicinarsi al dio. Ma non si fermano in un posto per lungo periodo, li vedo per qualche giorno e poi spariscono.
***