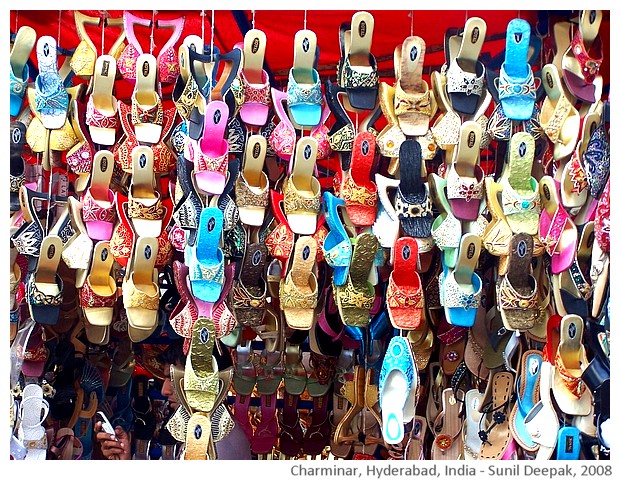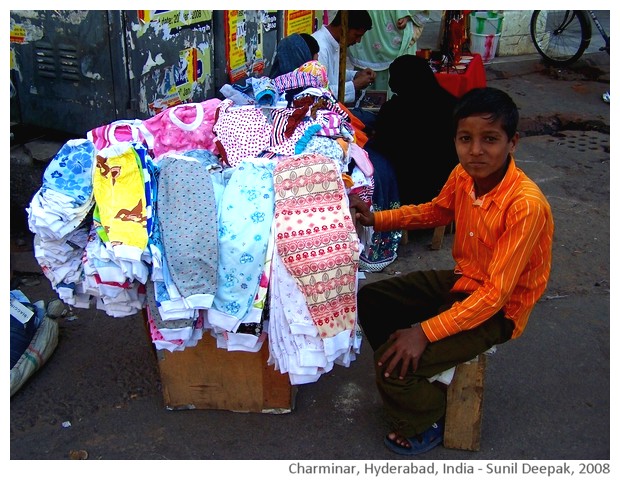 Hyderabad, India: When I go to a new city or country, I like to meet and to talk to people. In Europe it is a little difficult, while in India it is very easy, perhaps because in Indian way of thinking the meaning of "privacy" is different! Today's images have some persons from Charminar area in the old part of Hyderabad, large parts of whose lives pass on the roads.
हैदराबाद, भारतः किसी भी नयी जगह या देश में जाऊँ तो लोगों से मिलना, उनसे बातें करना, मुझे सबसे अच्छा लगता है. यूरोप में यह थोड़ा कठिन है, जबकि भारत में यह बहुत आसान है, शायद क्योंकि भारतीय सोच में "प्राइवेसी" का अर्थ कुछ भिन्न है! आज की तस्वीरों में हैदराबाद में चारमीनार के पास सड़क पर गुज़रने वाले जीवन.
Hyderabad, India: Quando visito una nuova città o un nuovo paese, mi piace incontrare e parlare con le persone. E' un po' più difficile in Europa, mentre in India è facilissimo, forse perché il concetto indiano di "privacy" è diverso! Le immagini di oggi sono delle persone dalla vecchia città di Hyderabad, che passano le loro vite sulla strada.
***