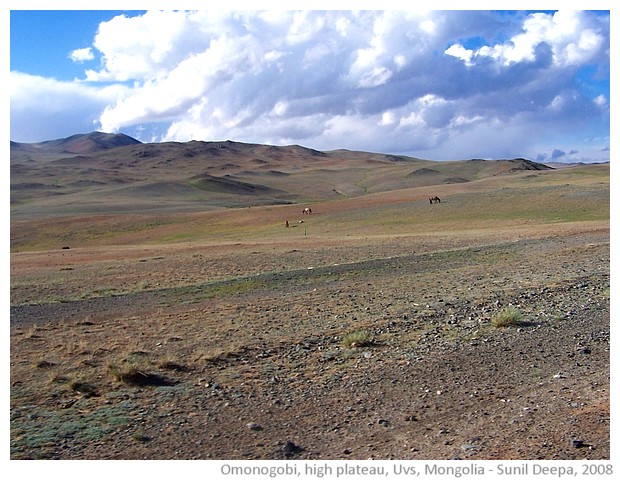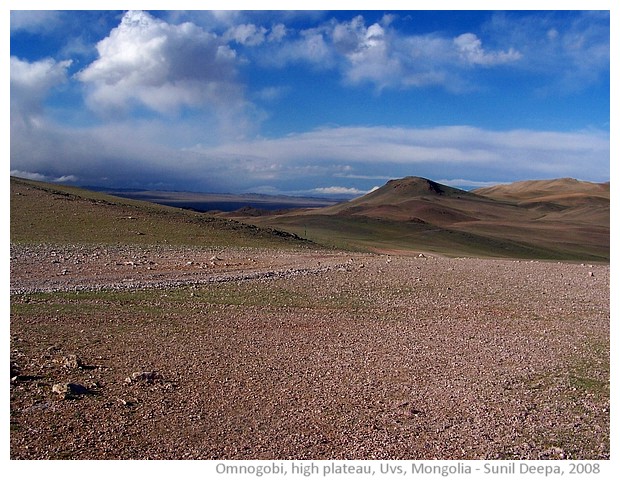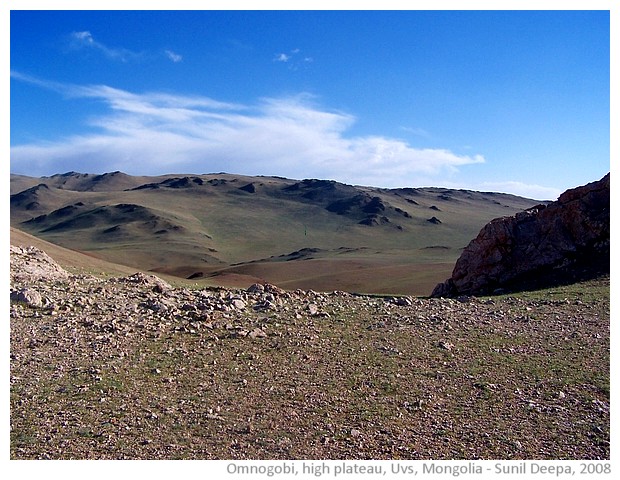 Omnogobi, Mongolia: The way from Omnogobi to Ulaangom requires the crossing of a mountain, that has a plateau at the top. The delicate changing colours of the gently rolling hills along the way and the never-ending blue sky were incredibly beautiful.
ओम्नोगोबी, मँगोलियाः ओम्नोगोबी से उलानगोम जाने के लिए एक पर्वत पार करना पड़ता है जिसकी चोटी पर एक विशाल पठार है. राह के दोनो ओर नाज़ुक बलखाती पहाड़ियों के बदलते रंग और अँतहीन नीला आकाश देखने वाले थे.
Omnogobi, Mongolia: Per andare a Ulaangom da Omnogobi devi attraversare una montagna con un altopiano. I colori delicatamente mutevoli delle colline come dolci onde lungo il passaggio e il blu del cielo senza fine, erano incredibilmente belle.
***