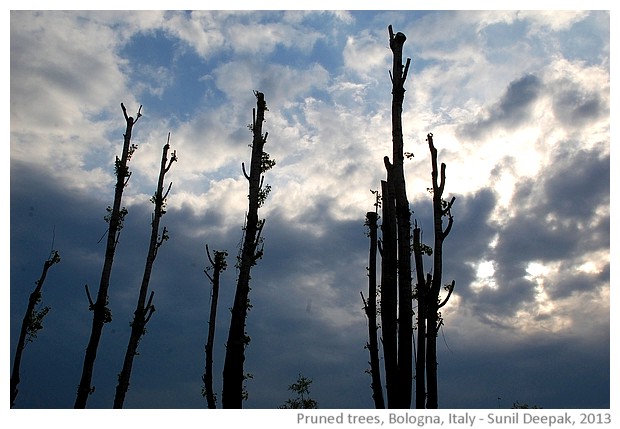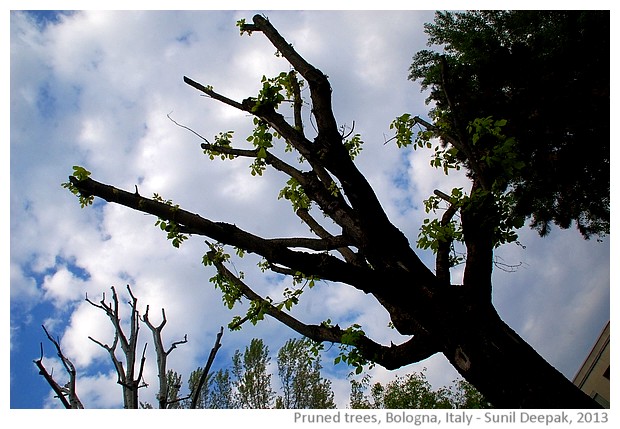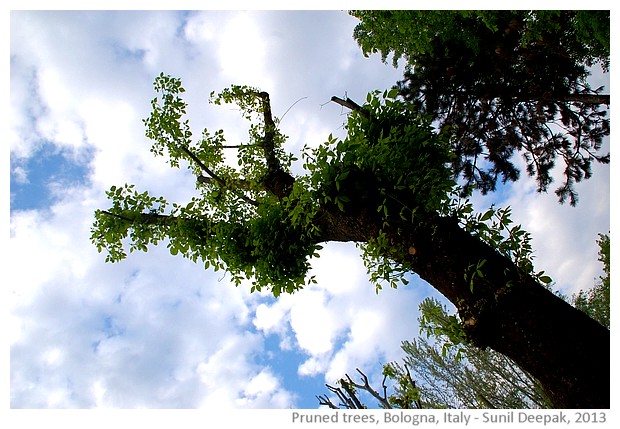 Bologna, Italy: During the last winter, they had cut all the branches of the trees in front of our home, they had said that it will make the trees grow better. Every time, I look out of the windows, I see those sad looking trees.
बोलोनिया, इटलीः पिछली सर्दी में हमारे घर के सामने के सभी पेड़ों की डालियाँ काटी दी गयीं थीं, कहते थे कि इससे वृक्ष और भी घना हो जायेगा. जब भी खिड़की से बाहर देखता हूँ, पेड़ उदास से दिखते हैं.
Bologna, Italia: Durante l'ultimo inverno, avevano tagliato i rami degli alberi di fronte alla nostra casa, dicevano che ciò aiuterà gli alberi a crescere meglio. Ogni volta che guardo fuori dalla finestra, vedo questi alberi tristi.
***