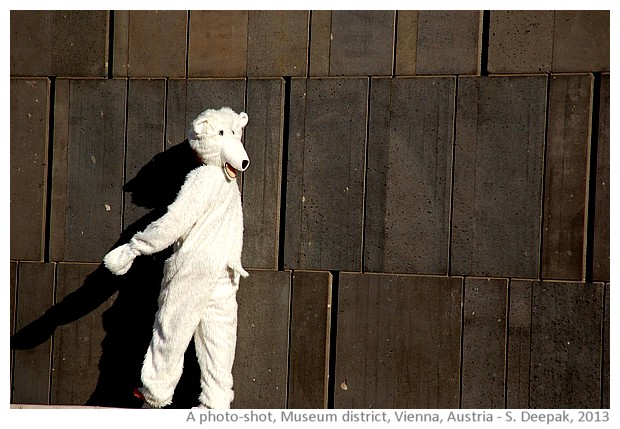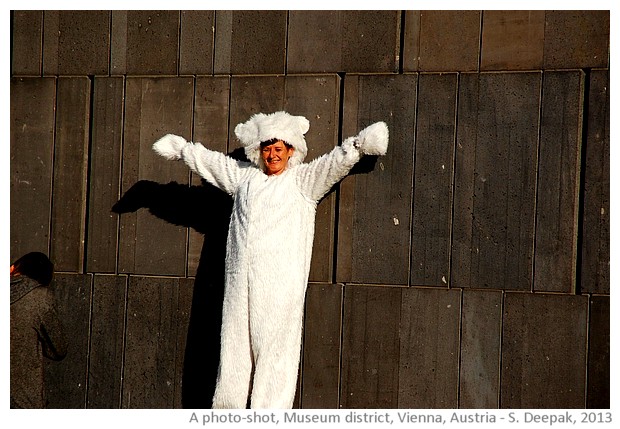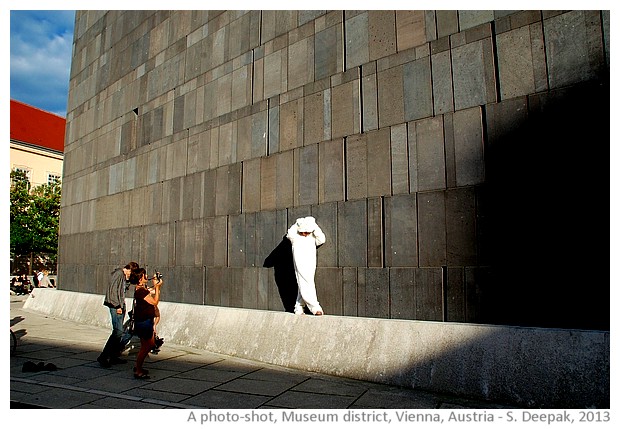 Vienna, Austria: On the ledge running around the museum of modern art, there was a photoshot for some advertisement or magazine article. A woman wearing the costume of a white bear, walked up and down, sometimes turning her head or moving her arms.
वियेना, ओस्ट्रियाः आधुनिक कला संग्रहालय की दीवार की मुँडेर पर शायद किसी विज्ञापन या पत्रिका आलेख की तस्वीरें खींची जा रही थीं. एक महिला सफ़ेद भालू की पौशाक पहने, आगे पीछे घूम रही थीं, कभी इधर उधर मुँह घुमाती, कभी हाथों को हिलाती.
Vienna, Austria: Sul parapetto che circonda il museo dell'arte moderna, fotografavano per qualche pubblicità o per un articolo per una rivista. Una donna con il costume del orso bianco, camminava avanti e in dietro, qualche volta girava la testa o muoveva le braccia.
***