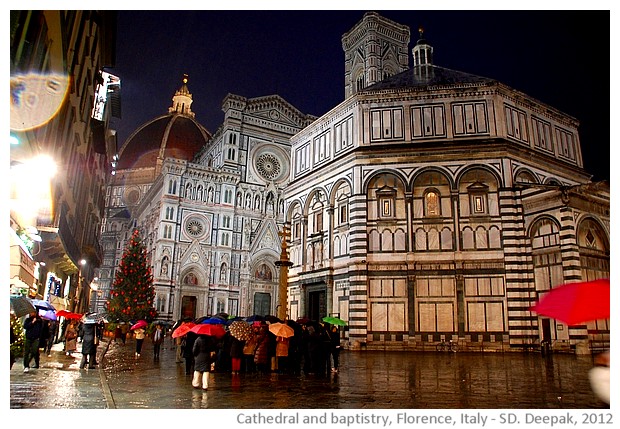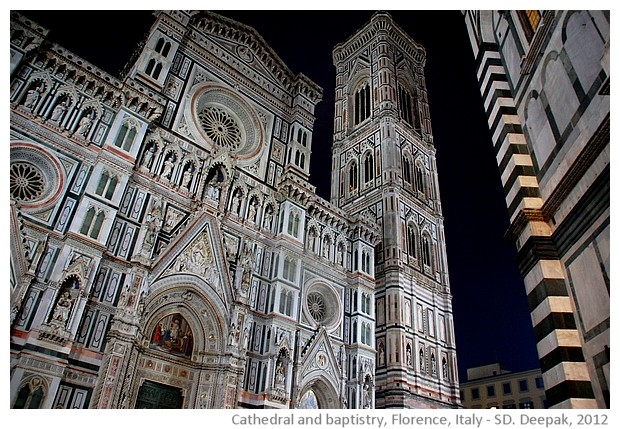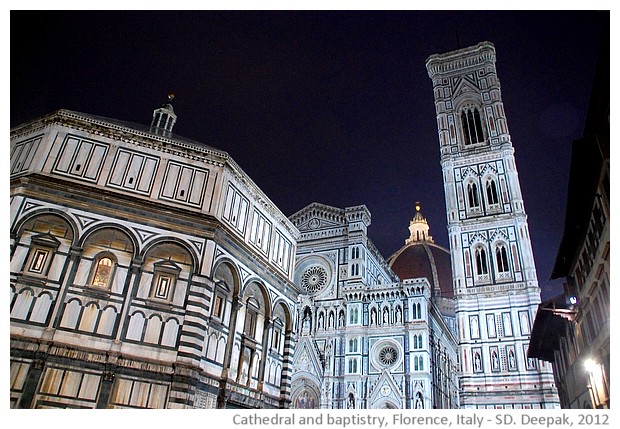 Florence, Italy: The cathedral of Florence makes me think of a shining wedding cake. On a rainy night, it looked like a bride on her wedding.
फ्लोरैन्स, इटलीः फ्लोरैन्स का बड़ा गिरजाघर मुझे चमकीला रंगबिरंगा शादी का केक जैसा लगता है. एक बारिश वाली रात में नयी नवेली दुल्हन की तरह चमक रहा था.
Firenze, Italia: Il cattedrale di Firenze mi fa pensare ad una bella torta nuziale. In una notte di pioggia, sembrava come una sposa al suo matrimonio.
***