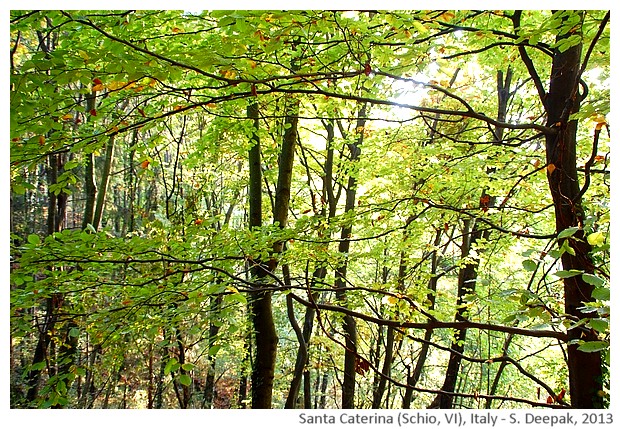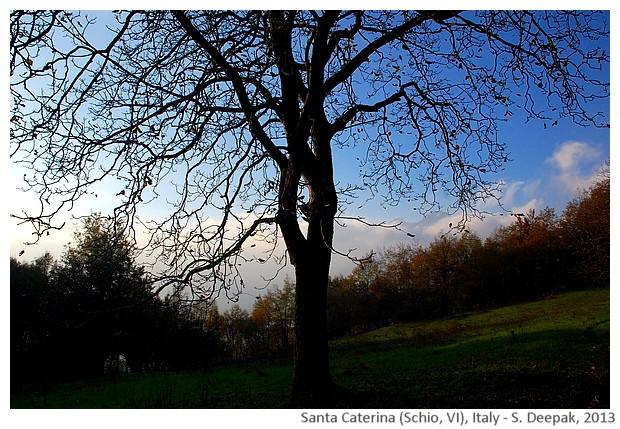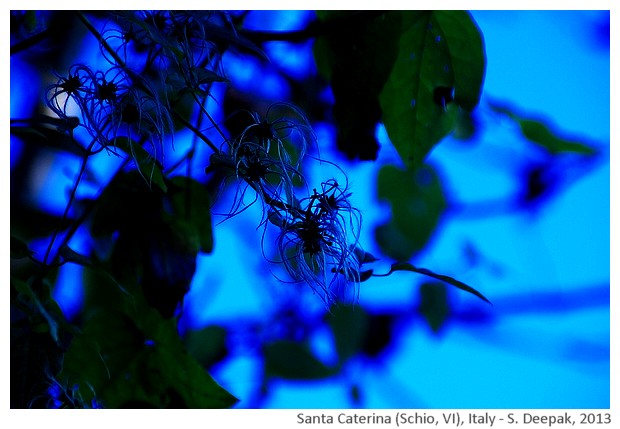 Santa Caterina, Italy: April has arrived but it continues to be cold. In spite of the cold, we went out for a walk in the mountains. At every turn of the road, nature seemed different. Some trees were still leafless, others already had flowers.
साँता कातेरीना, इटलीः अप्रैल आ गया पर सर्दी कम नहीं हुई. ठँडी सर्द हवा में पहाड़ पर सैर को निकले थे. हर मोड़ पर प्रकृति नये रूप में दिखती. कुछ पेड़ों पर अभी पत्ते नहीं वापस आये थे, कुछ पर फ़ूल खिले थे.
Santa Caterina, Italia: Siamo già in aprile, ma fa ancora freddo. Nonostante il freddo invernale, siamo usciti per una passeggiata in montagna. Ad ogni giro della strada, la natura sembrava diversa. Alcuni alberi erano ancora senza foglie, altri avevano i fiori.
***