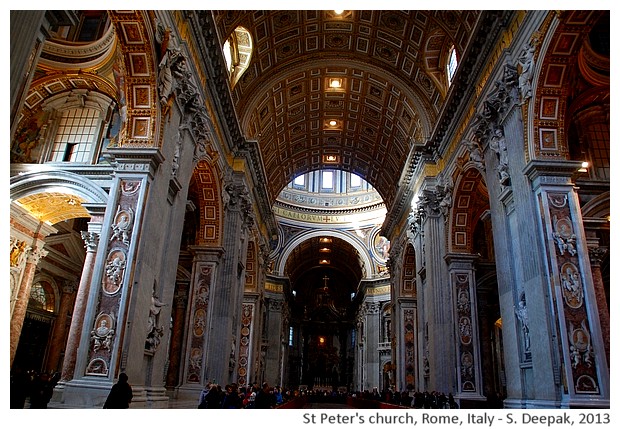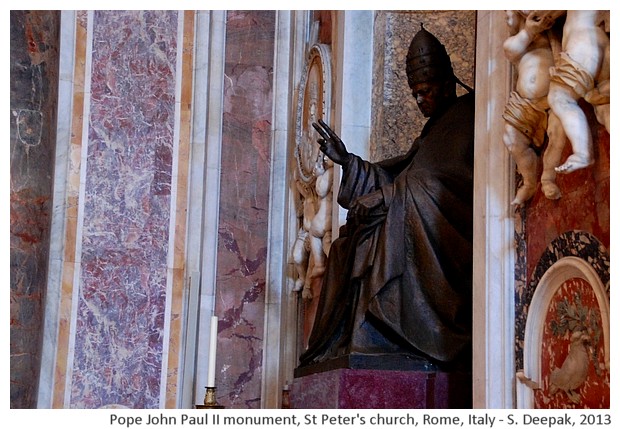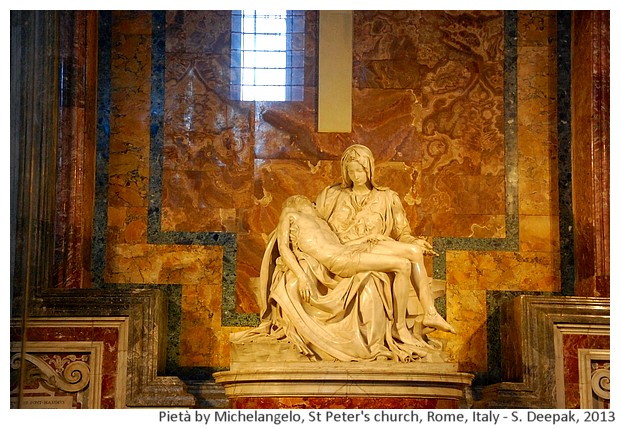 Rome, Italy: St Peter's church in Rome is the biggest church in the world. Full of marble statues and gilded decorations, it seems to be like an art museum. Its most famous statue is Michelangelo's Pietà, which has Mary crying with the body of dead Jesus in her arms.
रोम, इटलीः रोम का सैंट पीटर गिरजाघर दुनिया का सबसे बड़ा गिरजाघर है. संगमरमर की मूर्तियों और दीवारों पर सुनहरी कारीगरी से सजा यह गिरजाघर मुझे एक कला संग्रहालय लगता है. इसकी सबसे प्रसिद्ध कलाकृति माइकलएँजेलो की बनायी मूर्ति "करुणा" है जिसमें मृत येसू के शरीर पर रोने वाली उनकी माँ मिरियम बनी है.
Roma, Italia: La basilica di San Pietro è la chiesa più grande del mondo. Piena di statue di marmo e di decorazioni dorate, la basilica mi sembra un museo d'arte. La sua statua più famosa è "La pietà" di Michelangelo, con Maria che piange sul corpo di Gesù.
***