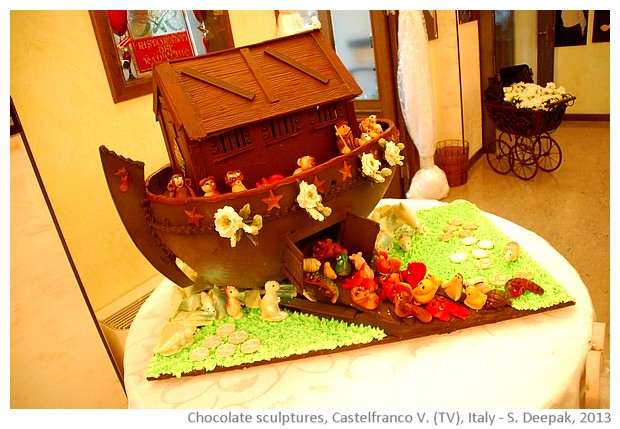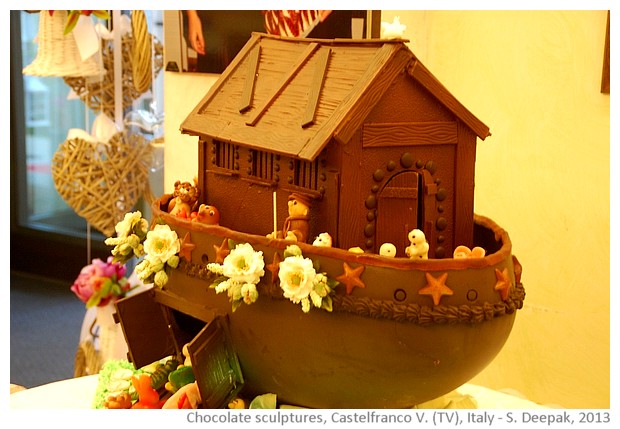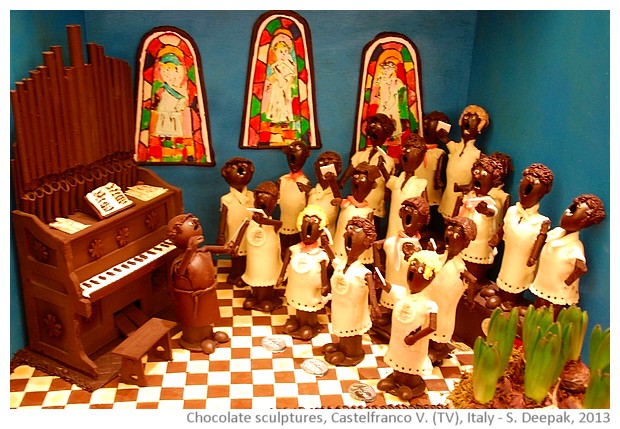 Castelfranco Veneto (TV), Italy: Do you feel that breaking and eating pieces of chocolate sculptures, made with so much effort, should be considered as a crime against art?
कास्तेलफ्राँको वेनेतो, इटलीः क्या आप यह मानते हैं कि इतनी मेहनत से बनायी चाकलेट की कलाकृतियों को तोड़ कर उसके टुकड़े खाना, कला के प्रति अपराध माना जाना चाहिये?
Castelfranco Veneto (TV), Italia: Non pensate che rompere e mangiare pezzi di sculture di cioccolata, costruite con tanta fatica, dovrebbe essere considerato un crimine contro l'arte?
***