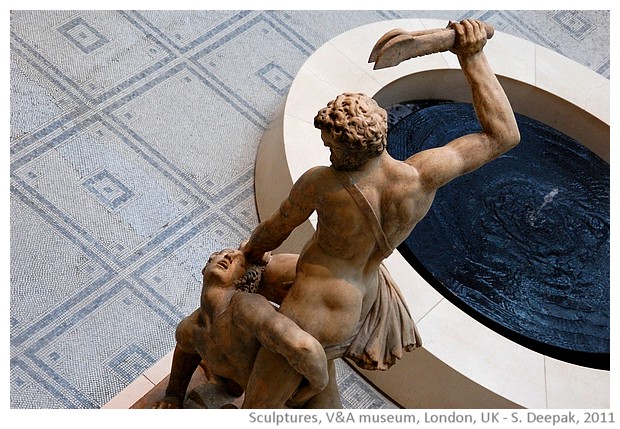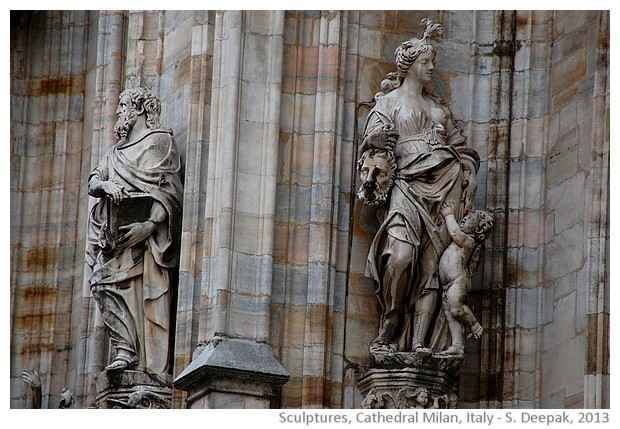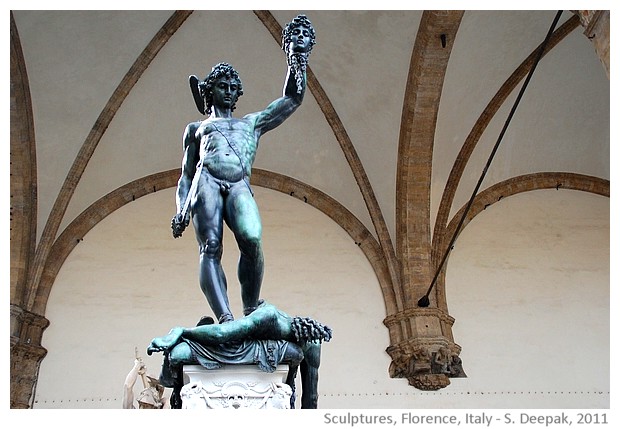 Contemporary art appreciation does not like explicit violence. Yesterday I saw "Djando unchained" by Tarantino, that is full of violence but is more of a caricature. Every time someone gets shot, blood comes out in fountains. Today's images are inspired from that violence and present medieval sculptures showing cutting heads from London, Milan and Florence.
आधुनिक कला के मापदँडों में स्पष्ट हिँसा दिखाना अच्छा नहीं माना जाता. कल अमरीकी फ़िल्मकार तारान्तीनो की "द्जाँगो बँधनमुक्त" देखी, उसमें हिँसा तो बहुत है लेकिन कुछ कार्टून जैसी. किसी को गोली लगती है तो खून के फुव्वारे निकल आते हैं. उसी से प्रेरित हैं आज की तस्वीरें जिनमें लँडन, मिलान और फ्लोरैंस से मध्ययुगीन हिँसक शिल्पकला में कटते हुए सिर हैं.
L'arte contemporanea non apprezza violenza troppo esplicita. Ieri ho guardato "Djando unchained" di Tarantino, che è pieno di violenza, ma la violenza sembra una caricatura. Ogni volta che qualcuno viene sparato, escono fuori fontane di sangue. Le immagini di oggi sono ispirate da quella violenza e presentano sculture medievali con le teste tagliate da Londra, Milano e Firenze.
***