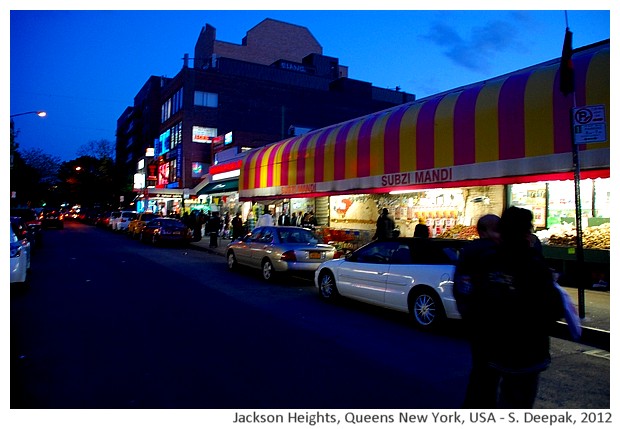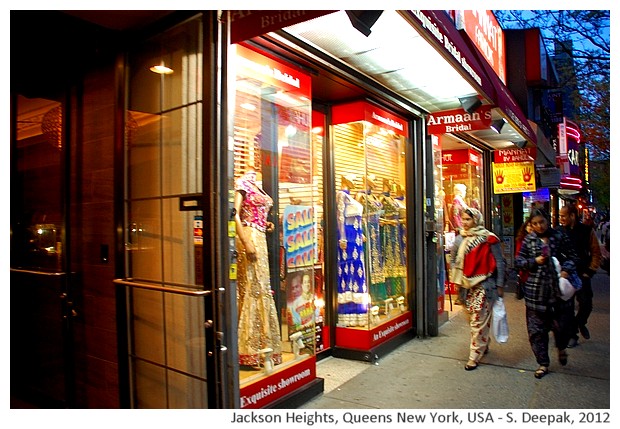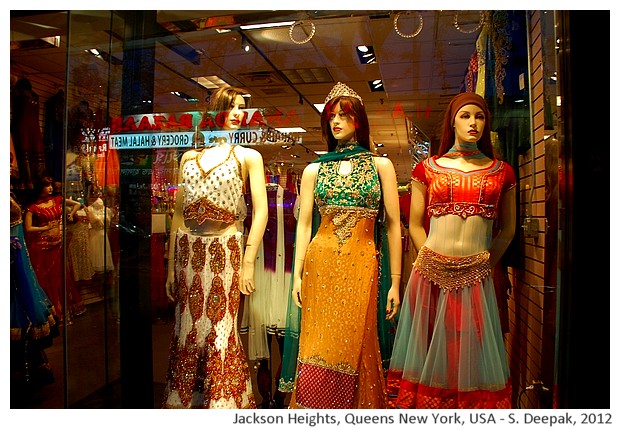 New York, USA: There is Little India too. It is not on Manhatten like the China Town or the Little Italy, rather it is in Queens at Jackson Heights. Twenty five years ago, when I had gone there people had advised - go carefully, don't take any valuables with you, if someone shows a knife or a gun and asks for money, give him everything without arguing. This time, it was nothing like that. Jackson Heights even has a metro station now.
न्यूयोर्क, अमरीकाः यहाँ एक छोटा भारत भी है जो चाइना टाउन या लिटिल इटली की तरह मुख्य मेनहेटन द्वीप पर नहीं है बल्कि क्वीनस के इलाके में जेक्सन हाइटस नाम की जगह पर है. पच्चीस साल पहले जब वहाँ गया था तो लोग "ध्यान से जाने", "पैसा या कीमती चीज़ साथ न ले जाने" और "अगर कोई चाकू या पिस्तोल दिखाये तो तुरंत उसे सब कुछ दे देना" की सलाह देते थे.इस बार वैसा कुछ भी नहीं था. वहाँ भी मेट्रो का स्टेशन बन गया है.
Nuova York, Stati Uniti: C'è anche la piccola India. Non è sul Manhatten come la China Town o la Piccola Italia, invece si trova a Queens, nella zona di Jackson Heights. Venti cinque anni fa quando ero andato a visitarla, le persone mi avevano consigliato - stai attento, non portare cose preziose con te, e se qualcuno ti mostrerà un coltello o una pistola, dagli tutto che hai. Questa volta non era così. Ora, vi è anche una stazione di metropolitana a Jackson Heights.
***