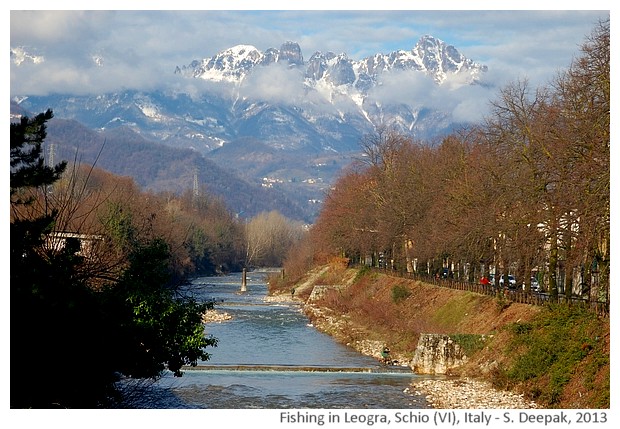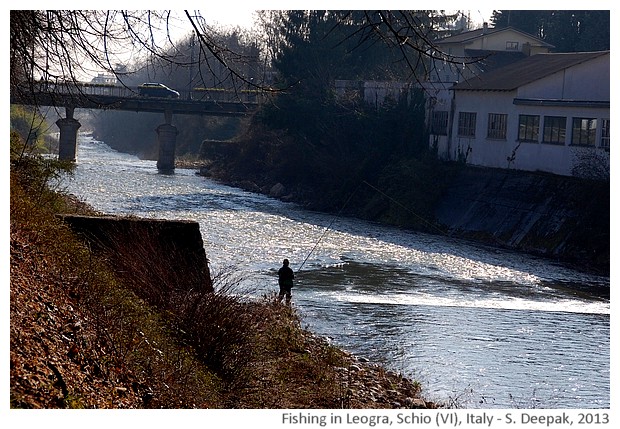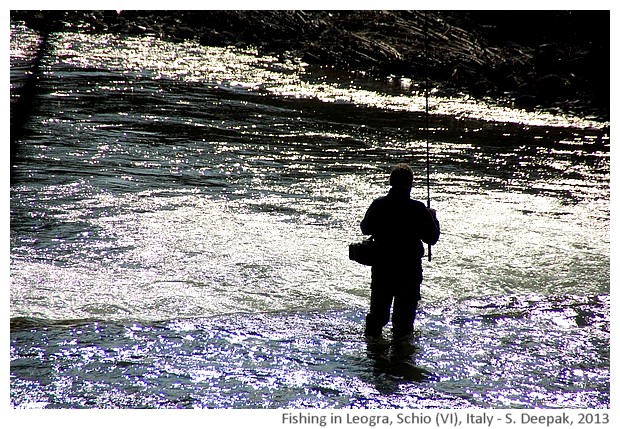 Schio, Italy: In the morning when I came out for a walk with my dog, the sun was bright, the nature had wiped clean the shining mountains and some persons were out in the river, with their fishing rods.
स्किओ, इटलीः सुबह सुबह कुत्ते को सैर कराने निकला तो सुनहली धूप खिली थी, पहाड़ों को प्रकृति ने झाड़ पौंछ कर चमका दिया था और नदी में कुछ लोग मछलियाँ पकड़ रहे थे.
Schio, Italia: Alla mattina quando sono uscito con il mio cane per la passeggiata, splendeva il sole, la natura aveva pulito con un panno le montagne che luccicavano e alcune persone erano nel fiume con le loro canne da pesca.
***