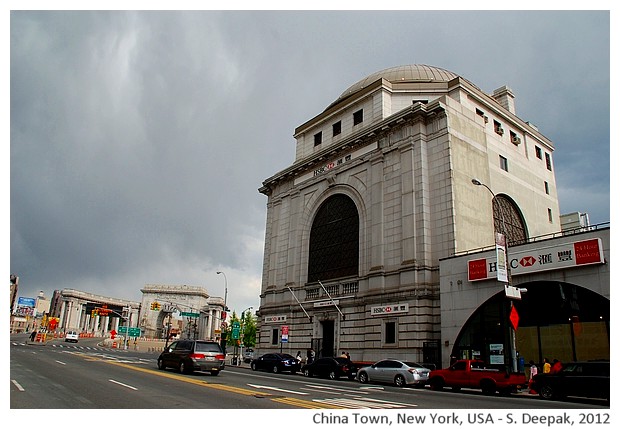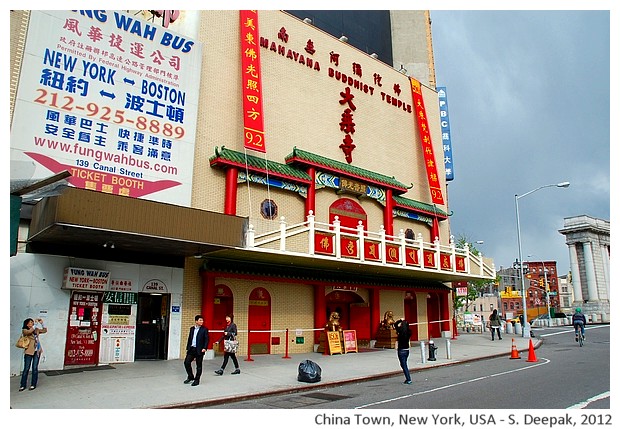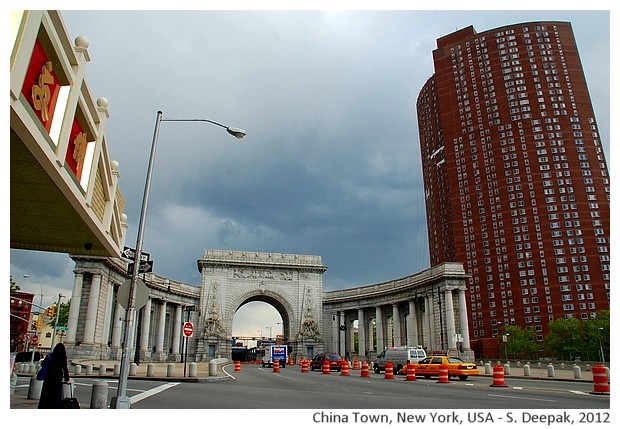 New York, USA: When I had heard about China Town, I had thought of Hong Kong like narrow streets and crowded Chinese shops. But when I went there, I found that parts of it are like the new China, with wide streets and high rise buildings.
न्यूयोर्क, अमरीकाः जब चाइना टाउन के बारे में सुनता तो मन में हाँगकाँग जैसी छोटी गलियों में भीड़ भाड़ वाली चीनी दुकानों की छवि उभरती, पर जब वहाँ गया तो पाया कि उसका एक हिस्सा नये चीन की तरह खुली सड़कों और ऊँचे भवनो वाला है.
Nuova Rork, Stati Uniti: Quando sentivo parlare della China Town, pensavo alle strette viuzze e i mercati affollati di Hong Kong. Invece quando l'ho visitato, ho trovato che alcune parti erano come la nuova Cina, con strade larghe e i grattacieli.
***