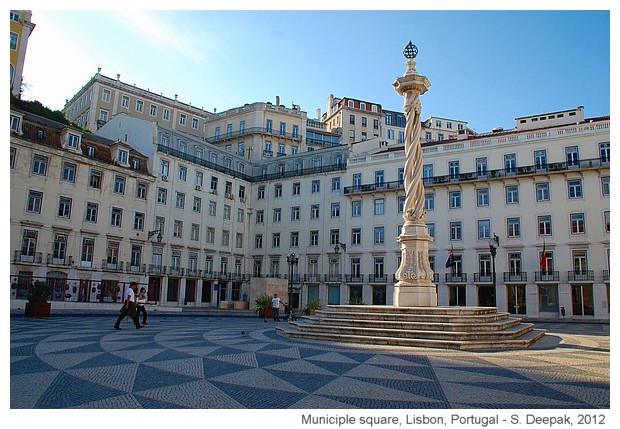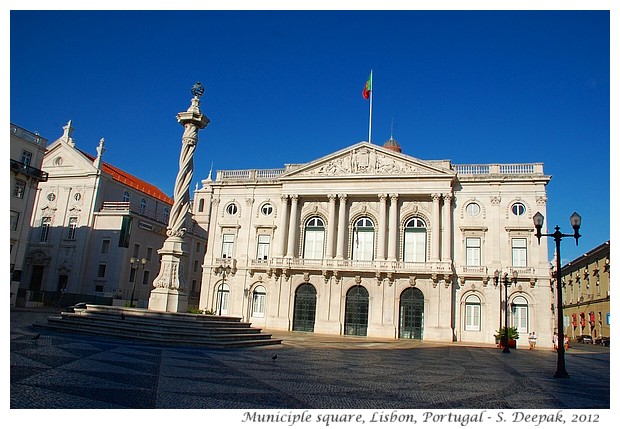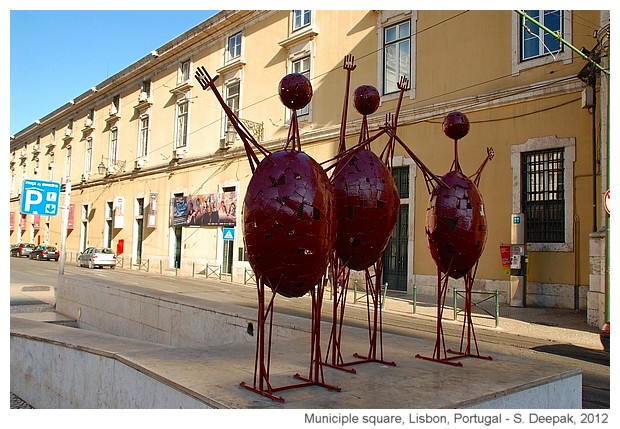 Lisbon, Portugal: There was a time when science-fiction stories used to talk of attacks on earth by Martians. The statues in Lisbon's municiple square seemed from those kind of stories, where police has asked Martians to raise their hands and to surrender.
लिसबन, पुर्तगालः एक ज़माने में वैज्ञानिक फैन्टेसी की किताबों में मंगल ग्रह के लोगों द्वारा धरती पर हमले की कहानियाँ होती थीं. लिसबन के नगरपालिका स्कावायर में कुछ उसी तरह की मूर्तियाँ लगी थीं, जिनमें लगता था कि पुलिस ने मंगल ग्रह वासियों से कहा हो कि "हाथ ऊपर करके खुद को हमारे हवाले कर दो".
Lisbona, Portogallo: C'era una volta quando i racconti di fantascienza parlavano del attacco di marziani alla Terra. Le statue nella piazza municipale di Lisbona sembravano uscite da quelle storie, dove la polizia aveva ordinato ai marziani di alzare le mani e di consegnarsi.
***