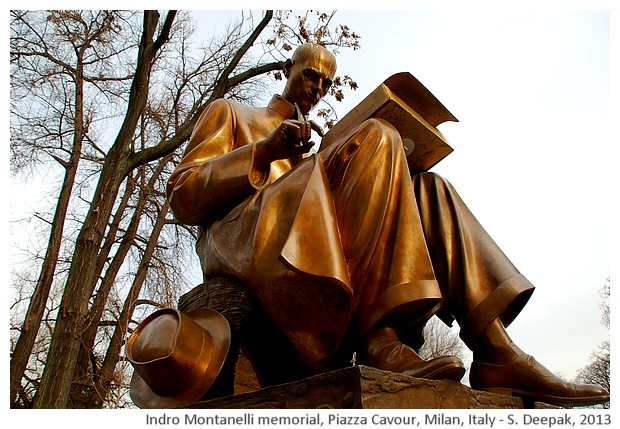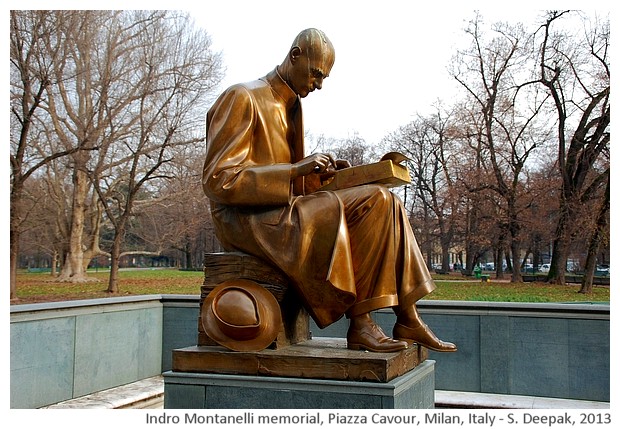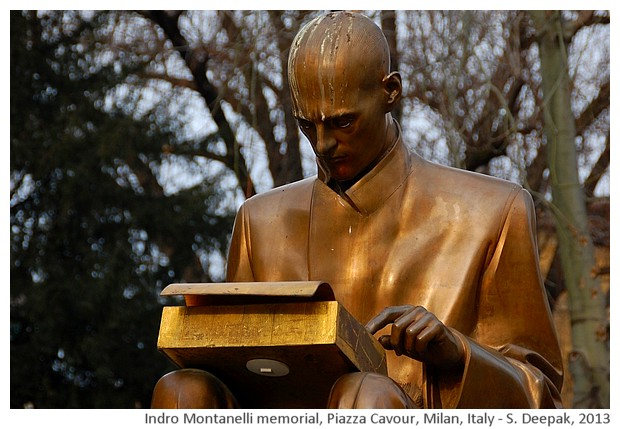 Milan, Italy: When I saw the statue of Indro Montanelli (1909-2001) in a park near the modern art gallery, where Montanelli is shown sitting on a bundle of newspapers and writing on a typewriter I was pleasantly surprised. I think that if countries and cities can honour their good journalists in this way, it is a sign of their culture.
मिलानो, इटलीः मोडर्न कला गैलरी के पास पार्क में जब इन्द्रो मोन्तानेल्ली (1909-2001) की मर्ति देखी जिसमें अखबारों पर बैठे मोन्तानेल्ली टाइपराईटर पर लिख रहे हैं, तो बहुत अच्छा लगा. मेरे विचार में अगर शहर और देश अपने अच्छे पत्रकारों का इस तरह से सम्मान करें, यह उनकी सभ्यता दर्शाती है.
Milano, Italia: Sono rimasto piacevolmente sorpreso quando ho visto la statua di Indro Montanelli (1909-2001) in un parco vicino alla galleria dell'arte moderna che presenta Montanelli seduto su un mucchio di giornali mentre lavora su una macchina da scrivere. Penso che se le città e le nazioni possono riconoscere i propri giornalisti in questo modo, è un segno della loro cultura.
***