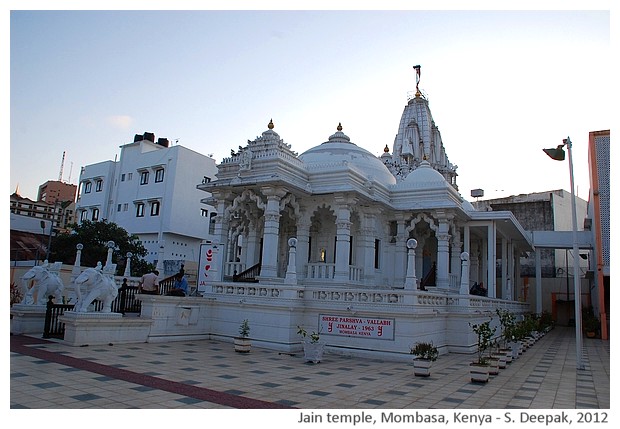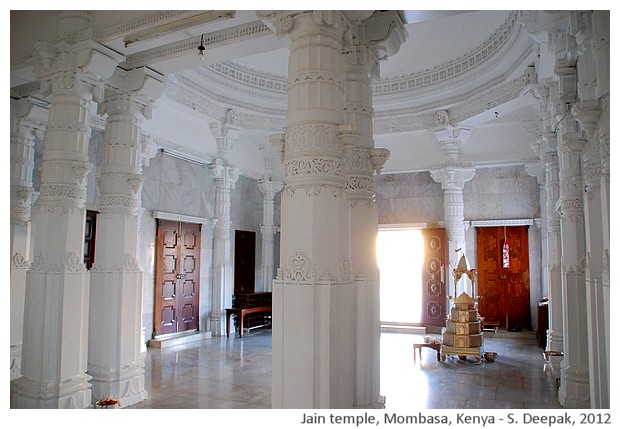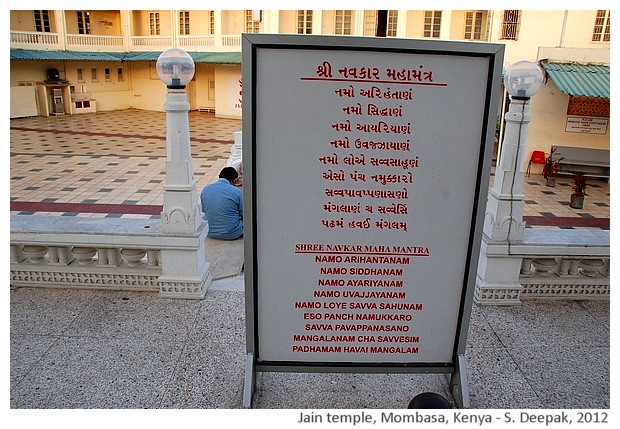 Mombasa, Kenya: Jain temple had a board on which a prayer mantra was written in Gujarati and Roman letters. It reminded me of Rosetta stone in the British museum in London that had the same text in three ancient languages and had helped archeologists to decipher the Egyptian hieroglyphics.
मोम्बासा, कीनियाः जैन मन्दिर में गुजराती तथा रोमन लिपि में एक प्रार्थना महामंत्र लिखा था. उसे देख कर लंदन के ब्रिटिश संग्रहालय में रखे रोज़ेटा स्टोन की याद आ गयी जिसमें एक बात को तीन प्राचीन लिपियों में लिखा गया था जिनसे परात्तव विषेशज्ञ मिस्र की प्राचीन चित्रों की भाषा को समझ पाये थे.
Mombasa, Kenya: Il tempio gianista aveva un cartellone con sopra il mantra della preghiera scritta in alfabeto gujarati e romano. Mi ha ricordato la pietra di Rosetta al museo British di Londra che aveva un testo scritto in tre lingue antiche e aveva aiutato gli archeologi a decifrare gli geroglifici egiziani.
***