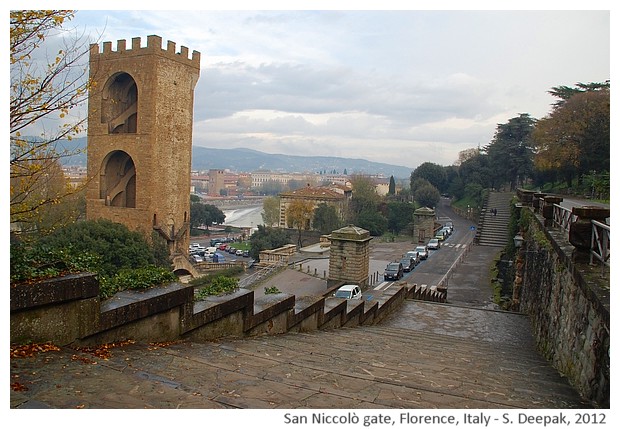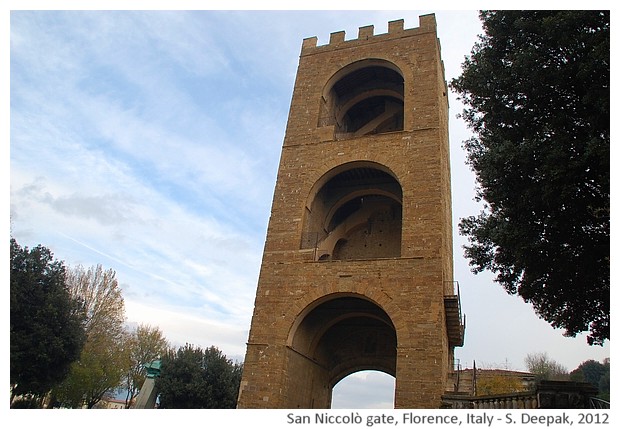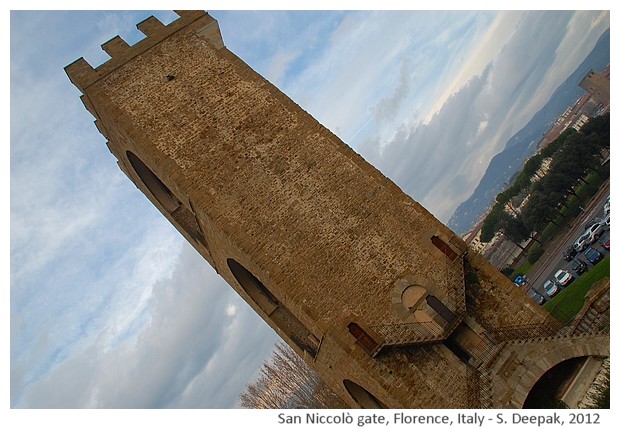 Florence, Italy: The old Saint Nicholas gate is a reminder of the times when cities used to build high walls all around for their protection and the entry gates were closed in the evening. Today the surrounding walls are gone, only the gate built in 1326 is there that looks more like a tower.
फ्लोरेन्स, इटलीः शहर का यह पुराना सन्त निकोलो द्वार उस समय की याद दिलाता है जब शहर अपनी रक्षा के लिए आसपास ऊँची दीवारें बनवाते थे और शाम होने पर शहर के सभी द्वार बन्द कर दिये जाते थे. आज आसपास की प्राचीन दीवारें नहीं हैं, बस सन 1326 का बना यह द्वार है जो द्वार से अधिक मीनार जैसा लगता है.
Firenze, Italia: La vecchia porta San Niccolò ricorda quelli tempi quando le città costruivano delle mura alte per proteggersi e alla sera chiudevano le porte d'entrata. Oggi le vecchie mura non vi sono più, c'è soltanto questa vecchia porta costruita nel 1326, che sembra una torre.
***