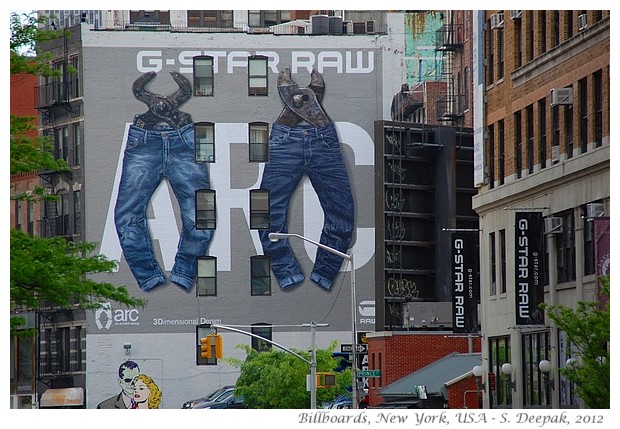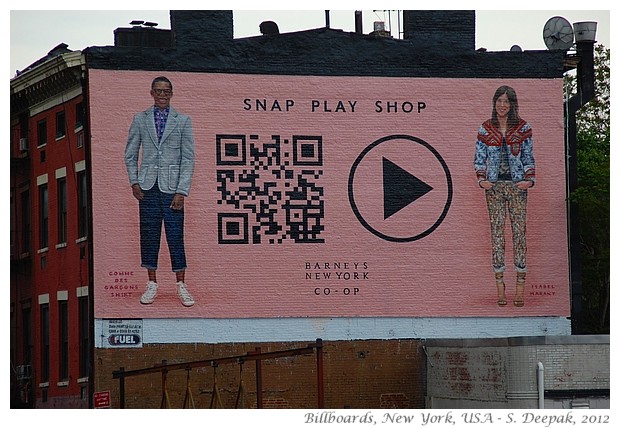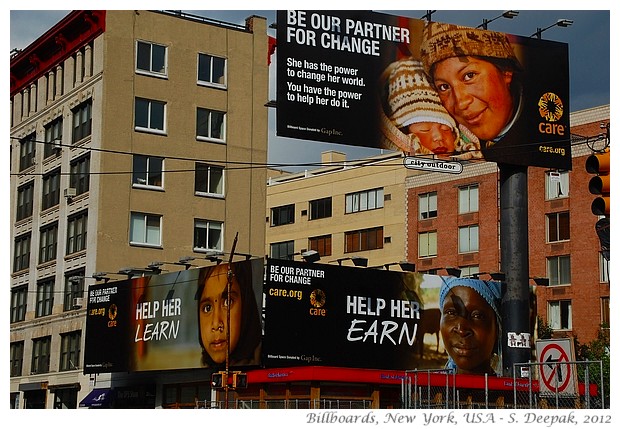 New York, USA: Creating publicity is a special kind of art that is not everyone's cup of tea. It is not enough to attract attention, you need to do it in such a way so that people understand the object of the publicity. Looking at the above examples of publicity, do you think that they are successful in reaching their objectives?
न्यूयोर्क, अमरीकाः विज्ञापन बनाना भी एक विषेश तरह की कला है जो सबके बस की बात नहीं. केवल लोगों का ध्यान खींचना ही काफ़ी नहीं, यह भी ज़रूरी है कि जिस चीज़ का विज्ञापन है उसकी ओर भी लोगों को ध्यान जाये. इन तस्वीरों को देख कर बताईये कि यह विज्ञापन अपने ध्येय में सफ़ल हुए हैं?
Nuova York, USA: Creare pubblicità è una forma particolare d'arte e non tutti ne sono capaci. Non è sufficiente attirare l'attenzione delle persone, ma devi farlo in un modo affinché le persone pensano all'oggetto della pubblicità. Guarda le immagini qui sopra, secondo te questi esempi della pubblicità raggiungono il loro obiettivo?
***