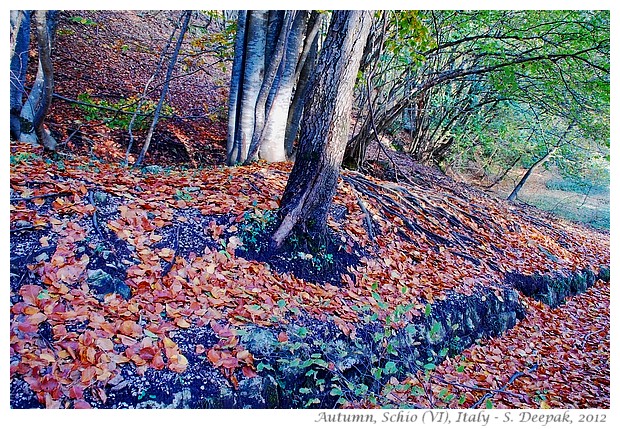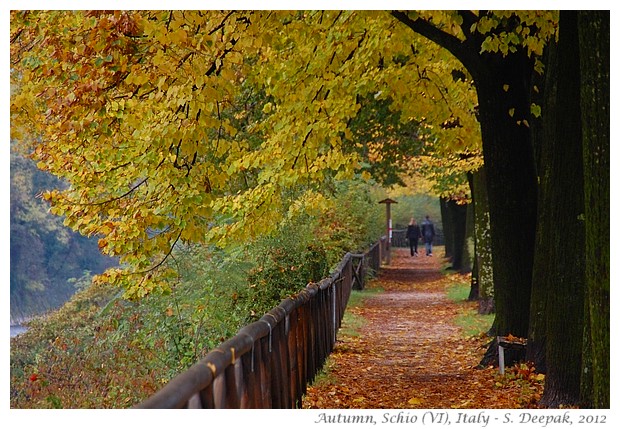 Schio, Italy: The rusting leaves in yellows and browns on the trees, the carpet of dry leaves on the ground, wind shivering in anticipation of the coming winter, and nature's never-ending cycle of life and death.
स्कियो, इटलीः पेड़ों पर पीले, कत्थई, जंग लगे पत्ते, धरती पर बिछी सूखे पत्तों की चादर, आने वाली सर्दी की खुशी में कंपकंपाती हवा, और प्रकृति का अंतहीन जीवन मृत्यू का चक्र.
Schio, Italia: Le foglie arrugginite in giallo e marrone sugli alberi, il tappetto di foglie secche sulla terra, il vento che trema pensando al freddo in arrivo, e il ciclo della natura senza fine di morte e vita.
***